KEYBOARDING PRACTICE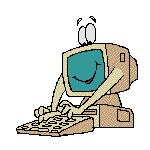 The links below will direct you to extra typing activities and tutorials
Ratatype – A free online typing tutor and a great website for people who want to improve their typing. Allows teachers to create class groups and track student progress.
Typing Web offers beginner through advanced typing lessons with instant feedback after each lesson for free. You can register to track your progress or you can use Typing Web without registering.

Typingtutor-online.com. – This site has a number of different typing activities which are broken down into different sections of the keyboard.
FreeTypingGame.Net– This site has a wide variety of links to typing activities and games which will help you become a better typist
Keyboarding Practice – A series of 17 drills to help you improve your keyboarding technique and speed
MOUSE SKILLS

The links below will direct you to tutorials and activities which will sharpen your mouse skills.

MouseProgram.Com
Practice using the mouse on your computer. Learn clicking, double clicking, moving, and dragging.
MouseSkills.htm
Learn to use the Mouse. The Basic Computer Skill. First have some fun! … Then click these links to learn more mouse skills. Hold, move, and click .
MouseClass.htm
Parts of A Computer Mouse | Holding and moving the mouse | Single Click | Drop Down Menus | Double Click | Scrolling |  Highlighting and Selecting Text  | Clicking and Dragging  | Completing forms
MouseExercises
If you are new to using a mouse, it may take a little practice to get the hang of it. Here are some simple exercises to help you get acquainted.
JigZone.com
Free online jigsaw puzzles with thousands of beautiful pictures and puzzle cuts. Control the level of difficulty for fun.
Use you mouse to complete any of over 1,800 jigsaw puzzles arranged categorically.