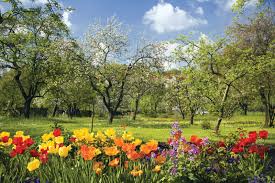 Greetings from home to my darling students and their wonderful families! I have written another language arts lesson plan for you to use for the week with a new trade book! I hope your children enjoy this one it is very cute. I love the theme of sharing. With us all at home together with our loved ones, sharing is very important right now! I have also created our google classroom yay! It is a work in progress, but this very lesson can be accessed there as well. You just need to type in the classroom code to join! As always I will continue providing the language arts materials and you can use them. Although I don't need to collect anything, I loved the cute pics you shared of you little penguins working! I hope it's ok to share them on this blog. I'll put them under a new post! Thank you again for all your hard work and support during this time. Please send my love to your children and let them know how much I miss them! In addition, Mrs. Pelaccio sent an email to LLI students last week about joining her blog. I am going to post her blog address here JIC anyone else wants to access more LA resources! No pressure of course just more resources for you. Here is here address: https://iblog.dearbornschools.org/pelaccio/
Mrs. Ross's Google Class Code: itm6eu4
Spelling word Family -en: Ben, den, hen, Ken, men, pen, ten
Ideas to practice word families: rainbow writing, pyramid writing, roll and write, dry erase markers, magnetic letters, shaving cream tracing, q-tip painting words
Close Read Text: Too Many Carrots (by Katy Hudson)
Week Standard Objective: I can ask and answer questions about key details in a text.
Weeks "I Can" statements:
I can identify the reason why the author wrote the story.
I can explain why it is important to share
Week Theme: Sharing
Essential Questions: Can be asked orally. Remember to encourage your child to respond with complete sentences.
Q: What was the author's purpose for writing the story?
Q: Why is it important to share?
Comprehension Strategy: Connections, Cause and Effect
-independent practice connections: Illustrate a food that you like a lot.
-independent practice cause and effect: Rabbit brought lots of carrots to his friends' homes. What was the effect of his action?
Story Elements: Characters (name the characters in this story, identify the main character of the story)
Phonemic Awareness Objective: Substituting Final Sounds
-State the word to your child: "I'm going to say a word, and you will change the sound at the end of the word. Then you will tell me the new word!" Do about 5 words per day!
example: kit- take away the /t/ put in a /d/……..kid
words: -kit/d/, bet/g/, rob/d/, hip/t/, tub/g/, bag/d/, leg/t/, sit/x/, lot/g/, cup/t/, lid/p/, rob/t/, big/t/, kid/t/, tub/b/, dog/t/, web/t/, six/p/, hut/g/, him/t/, pen/t/, sick/x/, med/g/, but/g/, wed/b/
*2 Journal Writing Ideas: Illustrate a food that you like and write about it, How would you help rabbit?
*Poem: In My Garden (I read the poem each day with the students identifying sight words we know as well as rhyming words)
I went into my garden.
Oh, what did I spy?
A tiny bunny rabbit
had caught my little eye.
It pulled on a carrot.
It dragged it far away.
I hope that little carrot
made that bunny's day.
*Below I have typed out a suggested flow of the concepts above. This is how I break it up so that each daily lesson is not too overwhelming and too long!
Monday:
Students listen to the read aloud for enjoyment. Build an interest in the topic (sharing) and expand on their prior knowledge. Make a bubble chart on paper small or large and circle the theme word sharing. Then around it write phrases and words that have to do with the main theme of sharing. State the essential questions for the students to ponder. Than after reading the text, revisit the bubble chart and add any NEW ideas your child has about sharing! Use could use an alternate marker color to note the new learning.
Tuesday: Ask and Answer simple recall questions/Vocabulary Day
1.Who is the author/illustrator?
2.What is their job?
What happened in the beginning, middle, end of the story?
Vocabulary: Reread/Listen to the text., stopping to address unknown vocabulary words. Review and discuss essential questions. Have students practice the action to remember the word. Vocabulary words to expand on: collected (collected, burrowed, crowded, tortoise, collapsed )
Wednesday:
Reread parts of the text that lend themselves to the text-dependent questions. Review and discuss vocabulary and essential questions.
On pages 2-3, there are signs posted in the garden. What do those signs tell us that the words in the story don't?
On page 5, why do you think the author wrote the word "BIG" in all capital letters.
What kind of friend is Tortoise? Provide evidence orally to support your answer. (Students can look in book to point out evidence and orally explain.)
How do you think Tortoise felt after falling down the hill with Rabbit? Provide evidence to support your answer.
How did Rabbit's feelings about the carrots change from the beginning of the story to the end? Provide evidence to support your answer.
Thursday:
Reread the story and review this week's vocabulary words and act them out. Part Two: Read an alternate book about sharing. Make a connection between the two stories. In addition, answer the questions:
What does this story make you think of?
What is your favorite part in the story? Why?
Friday:
Theme study wrap up with comprehensive discussion and craft.
Review: vocabulary words and essential questions.
Discuss: Wrap up the week's theme with a discussion. What was the author's purpose for writing this story? Why is it important to share?
Journal Prompt here: How would YOU help Rabbit?
Theme craft idea: Have students create their own rabbit craft with construction paper, crayons, cardboard, crayons, sandwich brown bags.