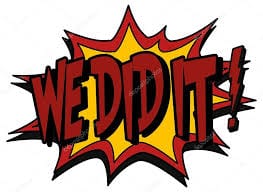 Wow! That was such a great first week of school. It was SO amazing to meet your child last week and have our first online zoom meeting. Thank you all for your partnership and patience as we navigate this virtual start to the school year. It made my heart SO happy to see all the smiling and excited students I have the pleasure of working with this year. Next week, we will begin using Schoology for all our zoom meetings and communication. This weekend, I posted written and a video how to log in tutorial with information, reminders and communication in our schoology classroom. I am working on putting material into our class site, however all your child needs to do for Tuesday's morning zoom meeting is click the link. Remember this is our last blog post on my school blog. From now on I will be blogging on our schoology site. I also sent an email with the same info on it (tutorial video and zoom link) JIC you have not subscribed to the blog.
Have a wonderful Memorial weekend!
-Mrs. Ross 🙂
Here is a step by step process to get to your child's schoology classroom:
*Written Directions to get to child's Schoology from a DuVall DPS Chromebook:
Turn on your fully charged DuVall student computer and log in using your child's personal student ID number@dearbornschools.org
Enter your child's numerical birthday password: MMDDYYYY
From the DPS "Student Portal" page click on "Schoology" button (either on the button right under student portal at the top of the page OR accessible under the Schoology title under the online learning tools.
Woohoo! You are now IN your child's Schoology program. You should see that you are now looking at the "recent activity" section of our class. This is now our new communication/iblog forum right inside the schoology site. I will be posting weekly newsletters, descriptions of our kdg lesson plans/objectives, helpful technology tutorial videos and reminders.
To get to zoom meetings, click on "courses" and then click on the "zoom link" Zoom with Mrs. Ross 106! I will be waiting for you at 9:00am to start the day.
Schoology Tutorial Video: Here is a link to a video I made (with permission from Mrs. Modica to log in as if I am our friend "Samantha" to show how you and your child will find and navigate through our Schoology class each day:
https://drive.google.com/file/d/13kN1Bb83lnmdP3eL6NLYC0XmQ15wU3I1/view
*As always, please continue to email me if you have any questions or concerns as you try and get set up for schoology! I am available daily and will always get back to you within a timely matter during our school office hours. Our daily zoom meeting will begin at 9:00 am. I have created a reoccurring zoom link that will make our meetings much easier to access at the click of a link!
Here are a few reminders concerning daily attendance:
*Students are required to participate in our virtual zoom meetings daily. I will take attendance after our whole group reading and writing zoom sessions in mistar each day.
*If a child is NOT in attendance they will be marked "absent" for the day. unless the child has been called in "sick" through the school office (not teachers email).
*Sick children not attending school for the day must have a parent call the DuVall office (313)827-2520 and speak to an office staff member.