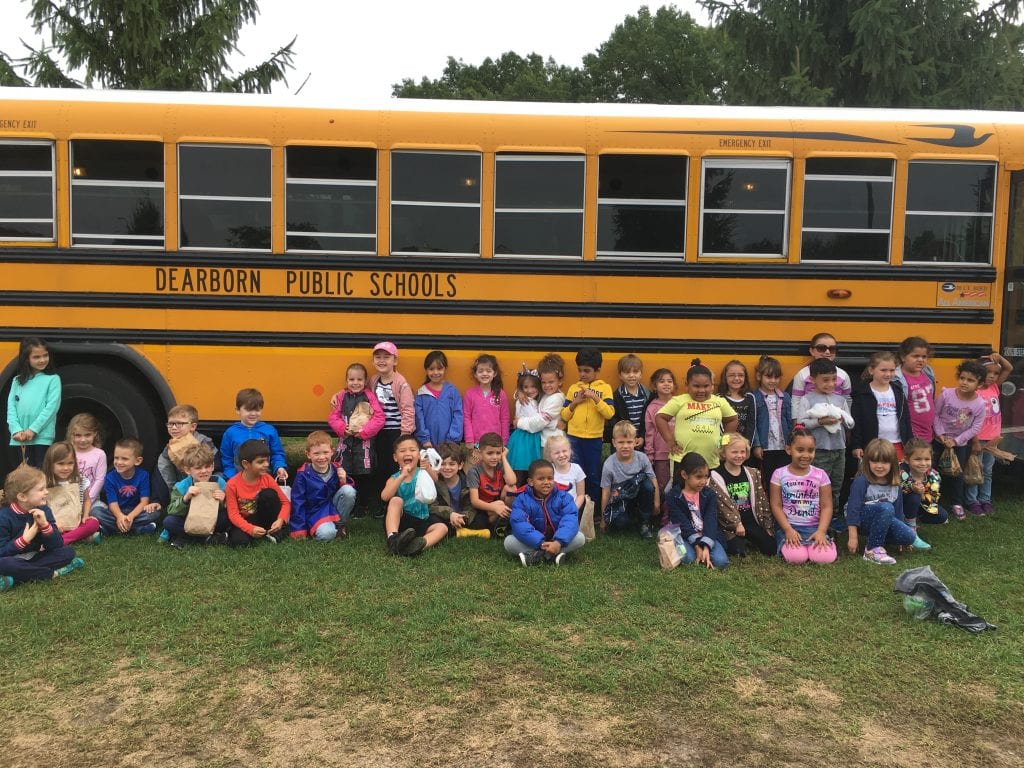 Dear Families,
I hope you had a great weekend and enjoyed this beautiful weather! I want to THANK you all for helping us make our first field trip a HUGE success! Thank you to Luciana's, Anthony's, Noah's, Mohamad's, Virginia's and Jillian's moms for chaperoning!!! And thank you to all the parents that joined us and helped the groups. We are a great team 🙂 The kids and I had a blast and are so grateful for everything. They were SUCH troopers with the weather and rain. I am so proud of how positive and awesome they were. Here is what is cooking this week in kindergarten.  If there are any changes and additional information I will send it out asap. 
Important Dates: Friday October 11th, 2019 our students will have a half day dismissal. I will bring the students out to our line at 11:45 am. Students will not need to pack a lunch, but as always we will have a morning snack so feel free to send in one! 
Homework: Homework packets will be collected tomorrow and the next 5 lessons will be sent home 🙂 In addition, your child will receive a new homework game to add to their binder! Thank you again for all your ongoing support with the packets. Each week when your child returns them they will get a check mark. If they reach four in the month they will receive a penguin point! 
Popcorn: Due to the half day there will be no popcorn this week! 
Language Arts: This week our theme will be transportation which will link nicely to our science theme. "Transportation in My Neighborhood" by Shelly Lyons and various books about plains, trucks, trains and transportation both narrative and informational books. Our Focus Skills are: RI.K.3 Key Details. Essential Questions: How are ______and_______ alike? How are they different? How do we get from one place to another?
Poem: Go! Go! Go!
Sight Words: we, a Letters: Cc, Gg
Writing: (Narrative Focus) This week we will keep working on our unit "Writing Through Pictures" and continue beginning to label our writing with the beginning sounds of objects in the stories! Mrs. Ross will begin modeling simple sentences to accompany her stories on the big easel.
Math: Continue Unit 1 Numbers to 5 and building stamina for stations mixed in with the lessons. We are doing really well with math so far and I am pleased with the "number sense" that students are building with the numbers!
Science: Cont. experiment to find out how much force to give our wrecking ball in order to knock down a wall without knocking down the houses behind it! Then, we will move onto Mystery 4 in the Force Olympics.
Social Studies: Cont. Unit on "Getting Along With Others"