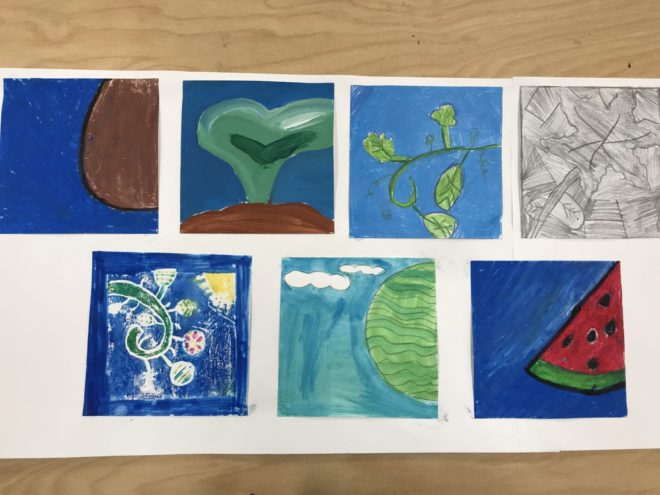 Fourth grade artists have been learning about different media in the art room!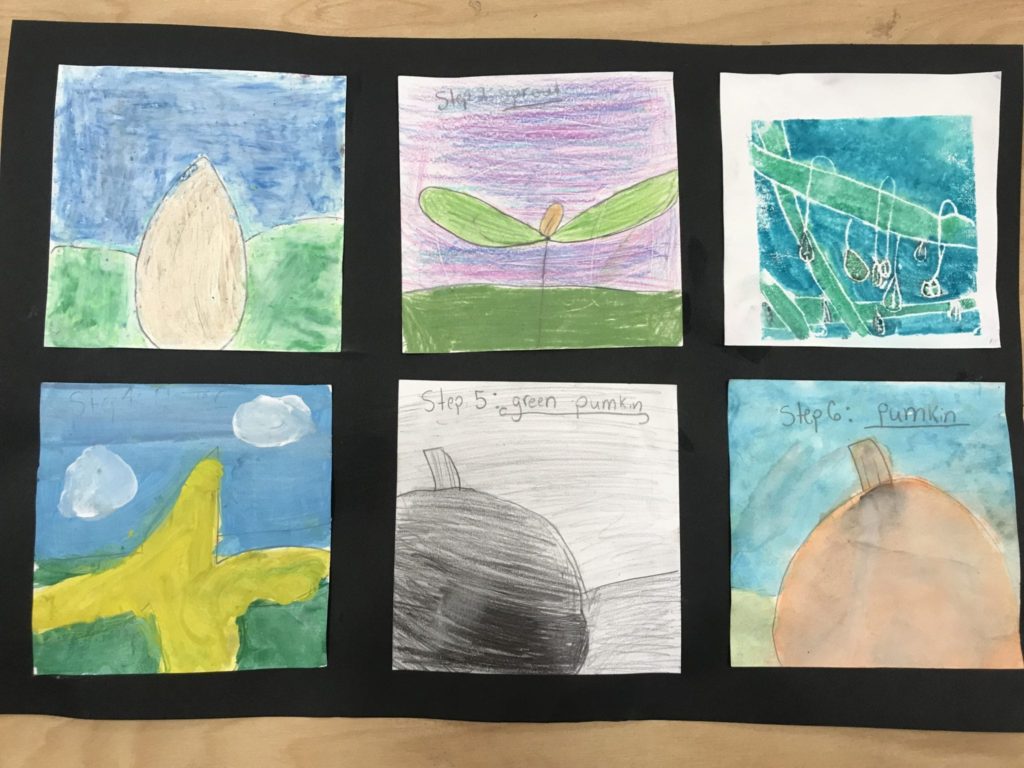 For this project, each artist chose a life cycle to show in their artwork. Each stage of the life cycle was created with a different material.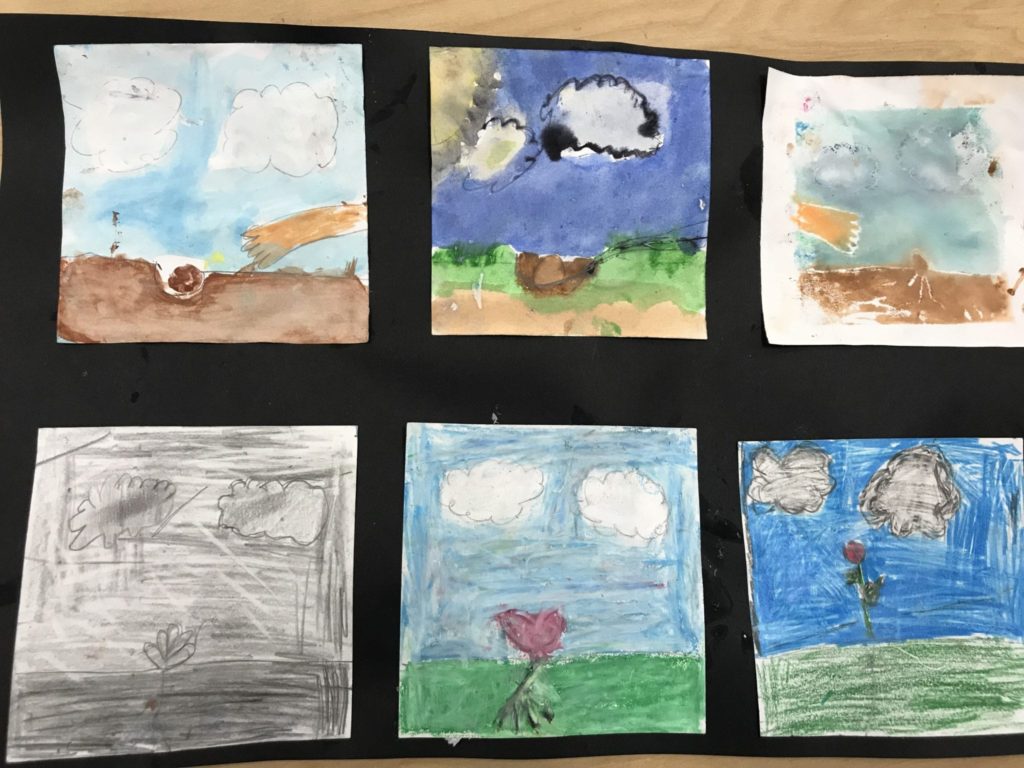 We used oil pastels and tried to create the look of an oil painting by blending colors and applying a think layer of pastel.
Then we used colored pencils and tried to layer colors and show a shadow on an object.
Graphite pencil was next and artists tried to show at least 4 different values in their artwork.
Then one drawing was painted with watercolor paint and another with tempera paint. We noticed how mixing colors and lightening colors is very different with these two types of paint.
The last life cycle stage was created with a printmaking technique.
When all of the life cycle stages were complete, the stages were glued in order to a larger paper.