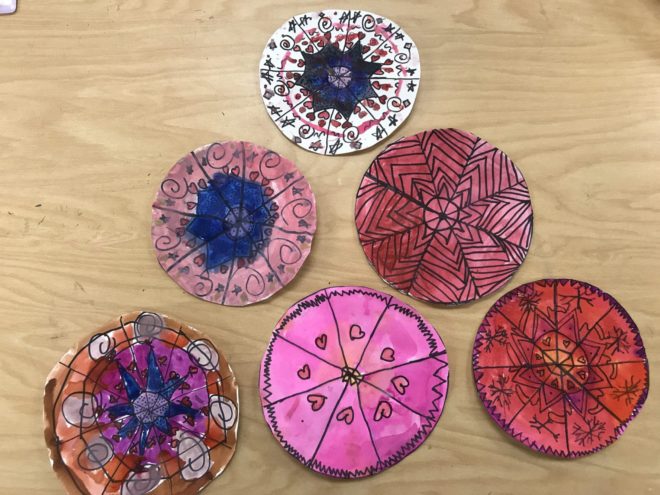 Second grade artists created a mandala design while they were learning about radial symmetry in the art room!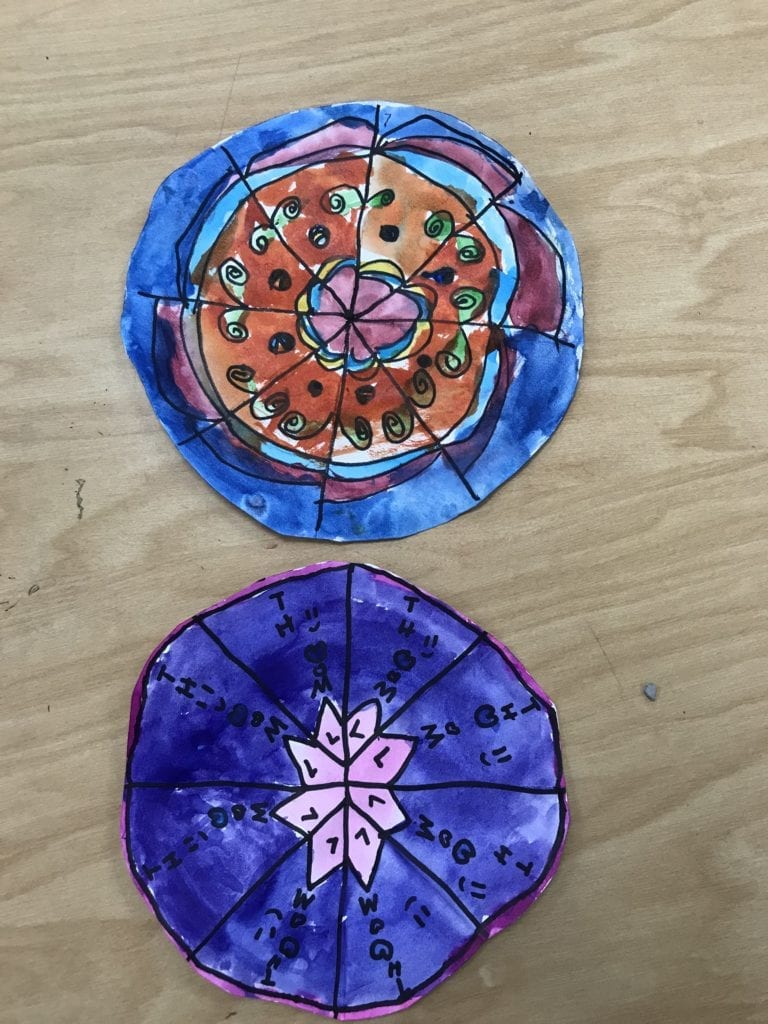 They created a circle out of paper and added 4 lines of symmetry going through the circle. Then they drew designs in one of the pieces of the circle and then repeated their design in each piece!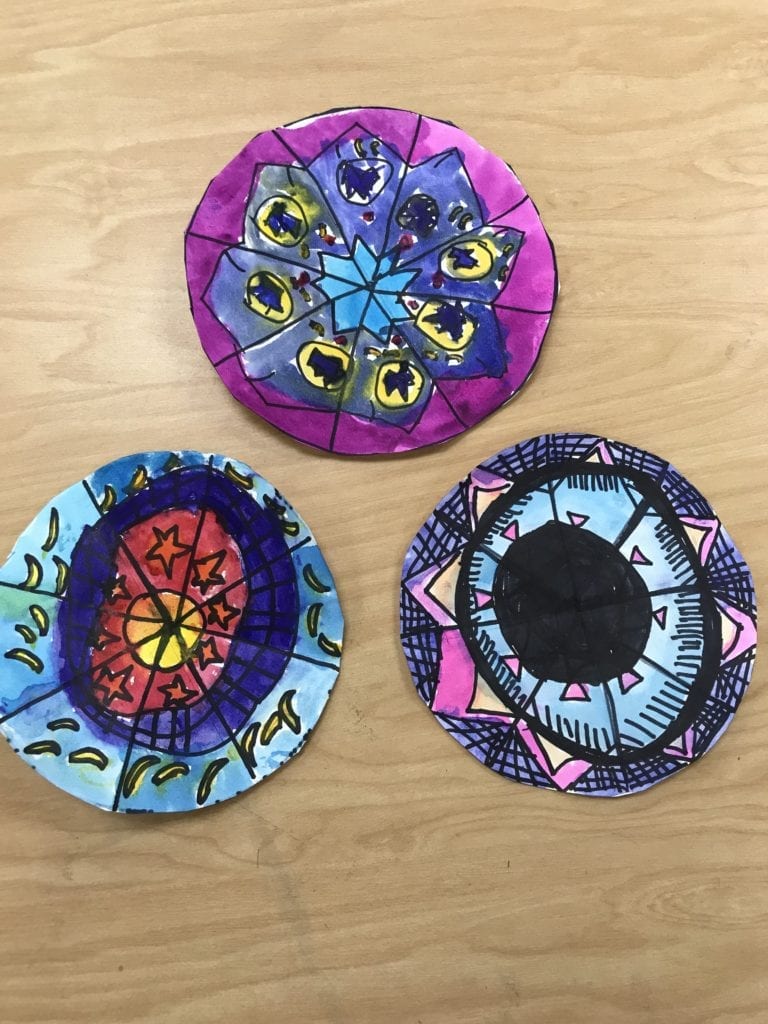 Watercolor paint was used to add color.