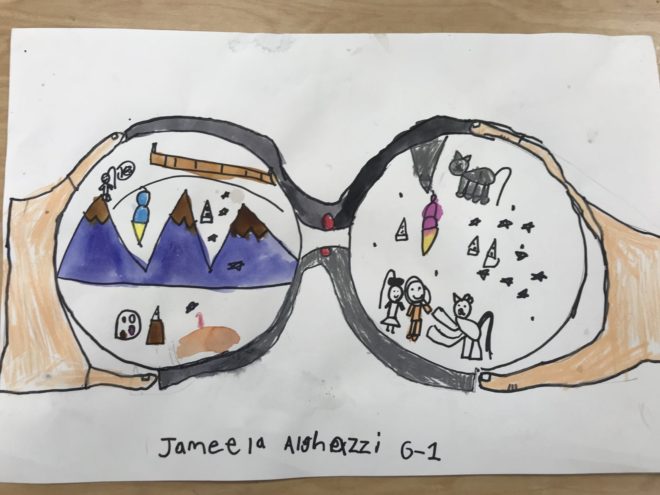 First grade artists used the PTA reflection theme, "Look Within", as inspiration for our next artwork!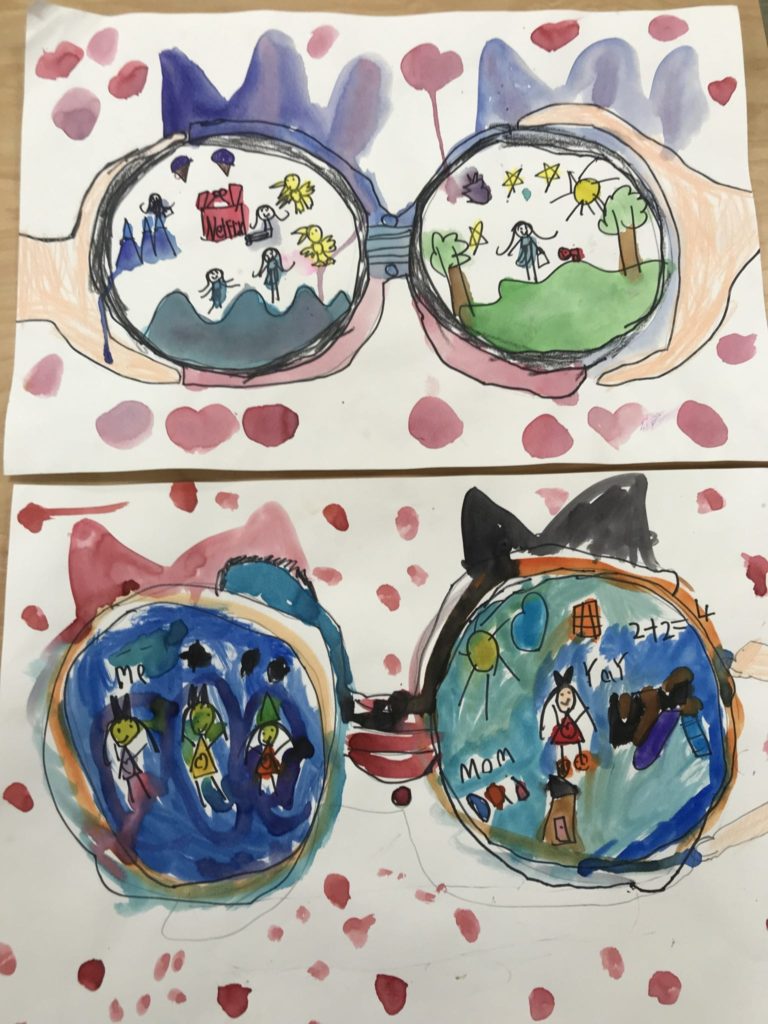 Each artist drew a large pair of binoculars and then drew things that they liked, things that described them, and ways that they feel inside of the lenses.
We talked about the difference between seeing what someone looks like and "seeing" what is in their heart, by getting to know someone. We love that we can use our artwork to show the world more about ourselves!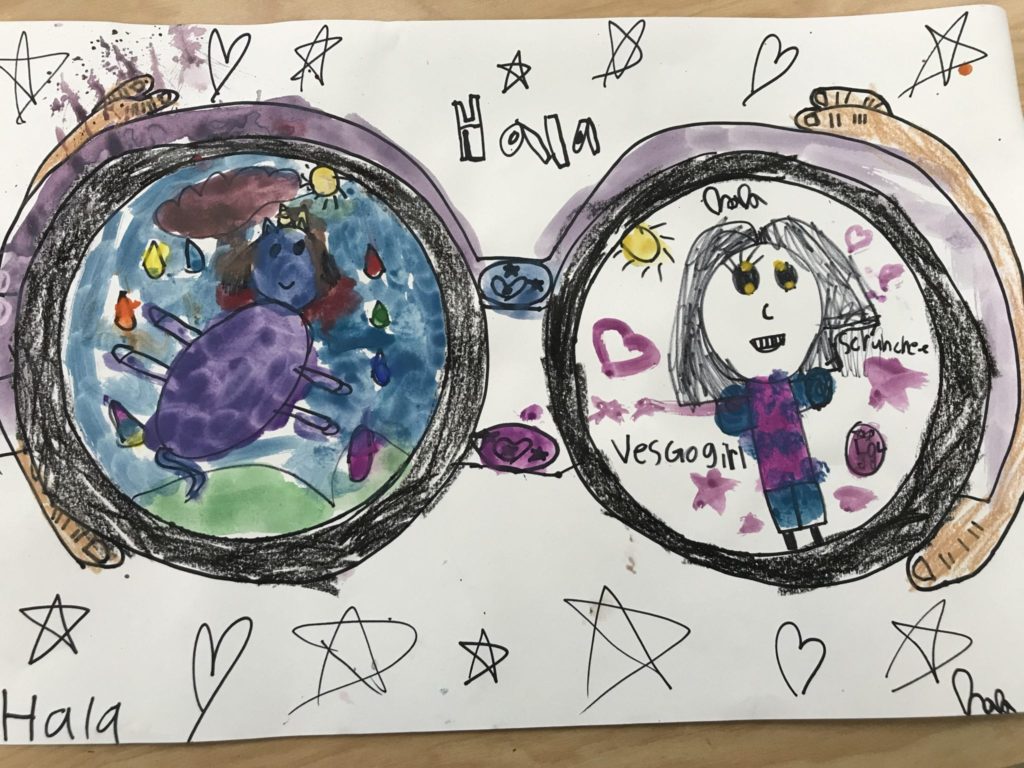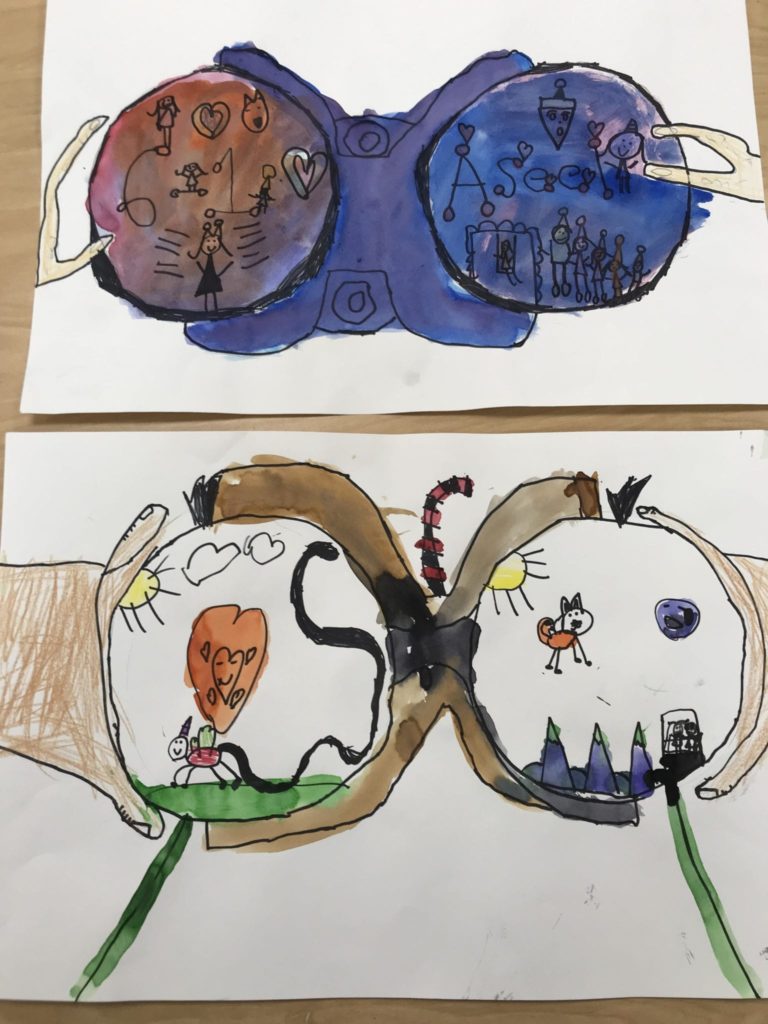 When they were done drawing, they used a combination of colored pencils, markers, and watercolor paints to add color to their drawings.