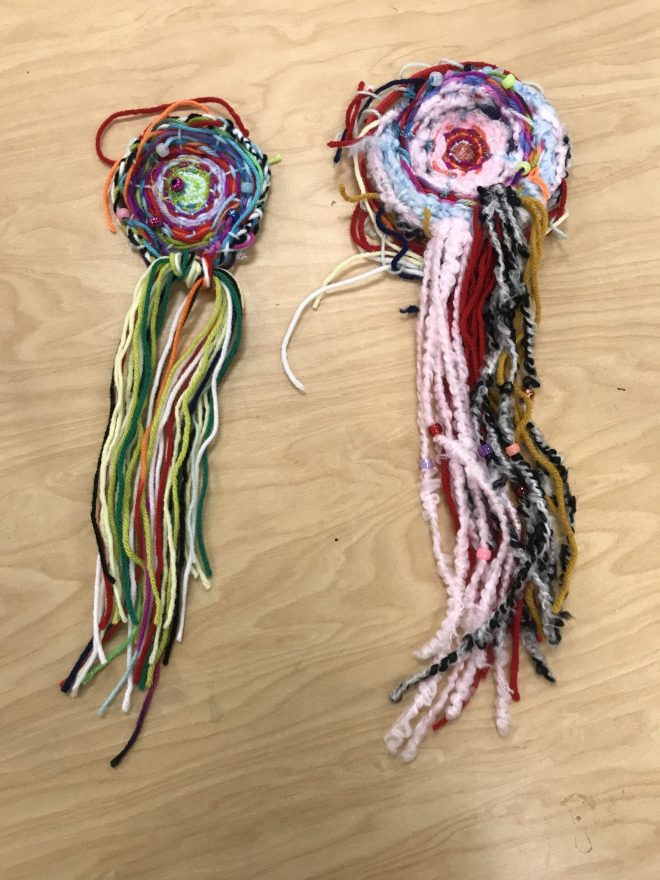 Second grade artists have been busy weaving in the art room!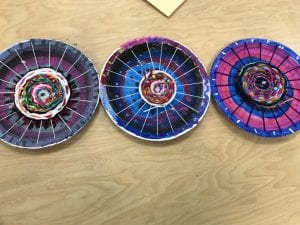 They wove on paper plates and started their project by painting their paper plate. They mixed as many different colors as they could fit using the primary colors, white, and black and added details with a small brush.
Then they cut notches in their plate and added a warp string. Finally they were able to weave and some artists also chose to add beads, feathers, and fringe to their weavings. Many artists chose to take their weaving off of their loom so that they could use their loom for another weaving!