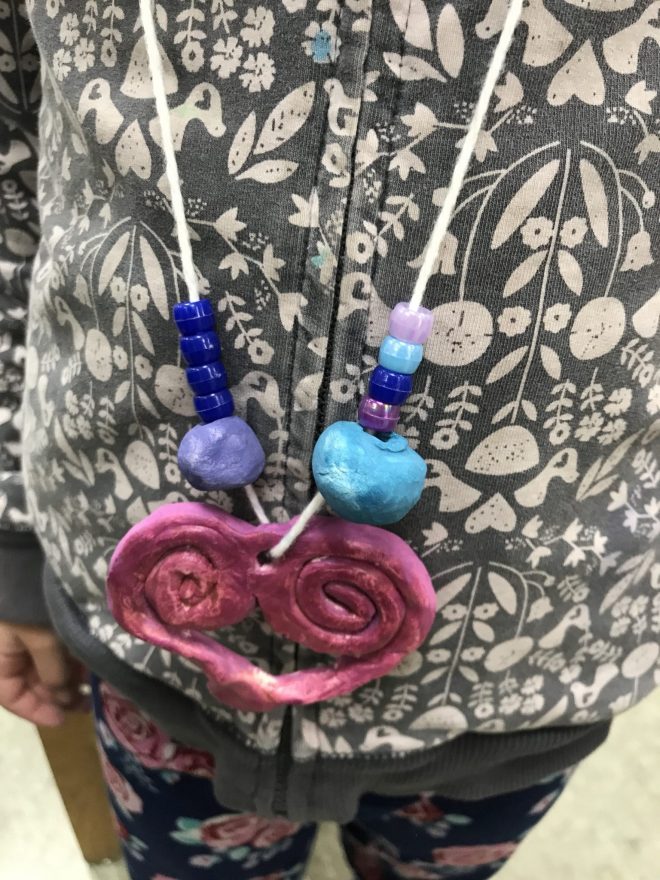 Third grade artists practiced being jewelry artists during their art class last week.
They started by creating a series of beads out of clay (they had to think about the shapes and textures of their beads from a design standpoint and the size and weight from a functional standpoint).
Then they painted their beads and added them to a string to create a necklace. They could also choose to add some plastic beads to enhance their design. They had to decide what looked best to them since they were the designer (color schemes, patterns, etc.).