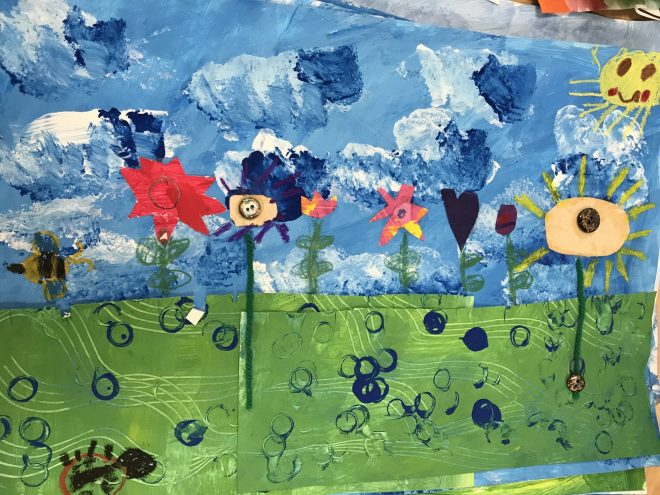 Kindergarten artists each created a collage to show the season of Spring!
They began by painting papers for a sky, grass, and colorful papers for flowers or animals.  They used techniques such as sponge painting, splatter painting, and using texture tools.
They cut shapes from their painted papers and arranged them to look like grass, flowers, birds, and other things they have been seeing in the season of Spring!