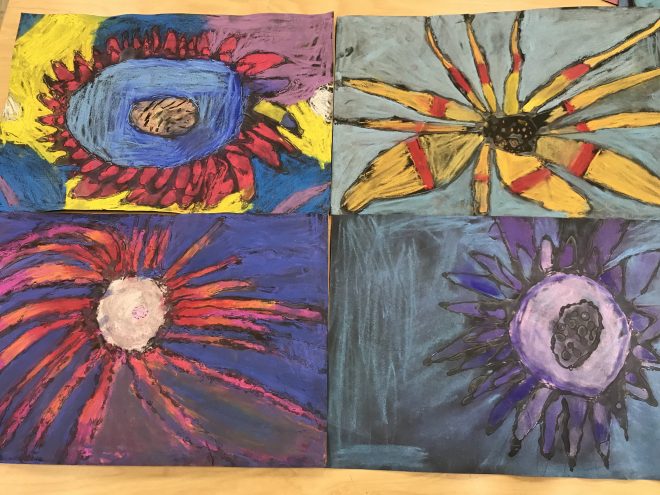 First grade artists have been practicing observational drawing and looking for details in an object as they draw.
They looked at flowers in the art room and drew as many details as they could with glue. They also tried to draw their flower large enough so that it went off of their paper, or was cropped.
When the glue was dry they used chalk to add color to their flower and blended colors together to make new colors.