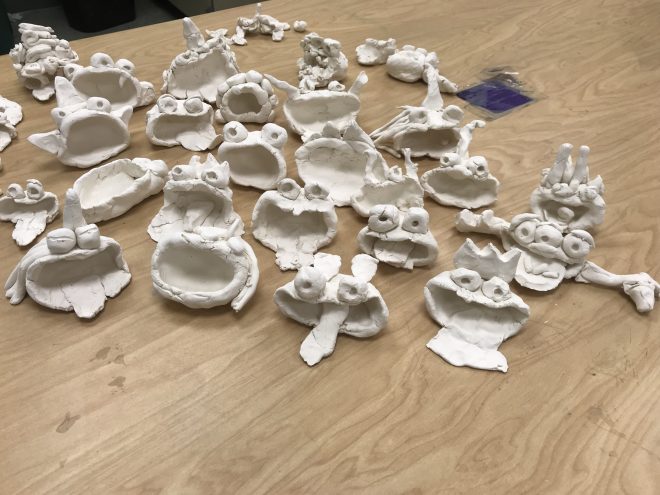 First grade artists created pinch pot creatures out of clay! They learned about the properties of clay, where it comes from, and some hand-building techniques!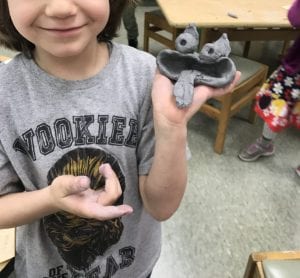 After they made a pinch pot they added the details of their creature and used a slip-and-scoring technique to attach their pieces.
They added color with glaze once their creatures had been fired in the kiln.