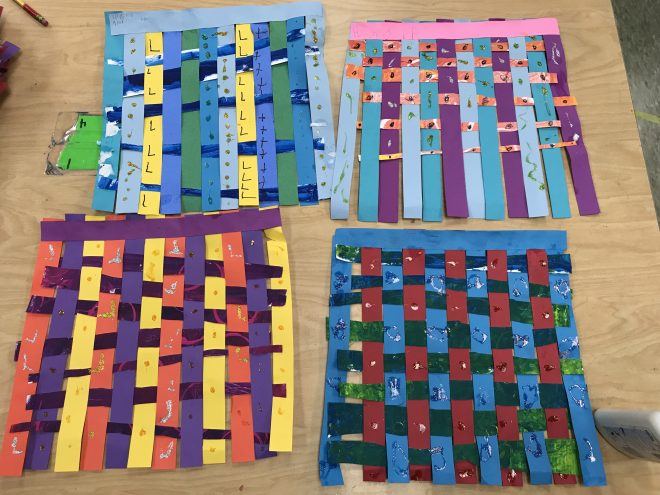 First grade artists learned how to weave in the art room!
We looked at banig mats that are hand woven in the Philipeans and we noticed many patterns in the designs.
Each artist created their own pattern with colors to make the warp lines of their weaving.  Then they painted a paper, cut it up, and wove the strips to create their weaving!
Decorations were added with black marker and glitter glue!