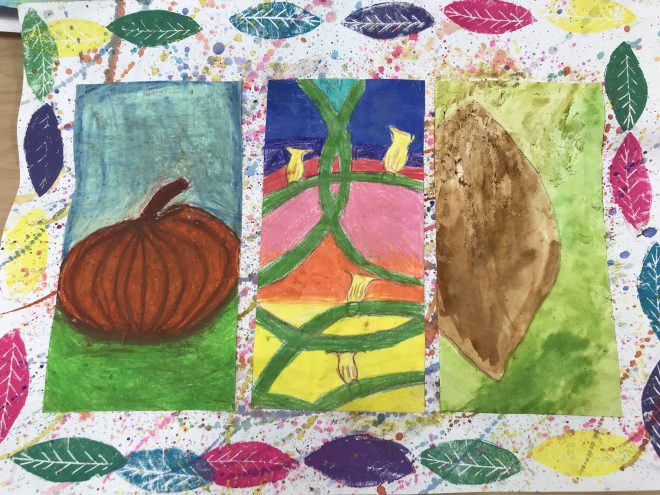 Fourth  grade artists created a mixed-media triptych that shows the life-cycle of a living thing.
Each artist sketched three or more of the life cycle stages of their plant or animal and then chose one drawing to color with oil pastels, one to paint with watercolor paints, and one to color with colored pencils.
Each artist tried to mix colors with their materials and learned a few techniques for each material to make their artwork look more realistic.
Then they carved a design that related to the season their plant/animal life cycle would be taking place during and printed it around the border of a larger paper they had painted.
Finally, they glued their life cycle pictures in order on their background.