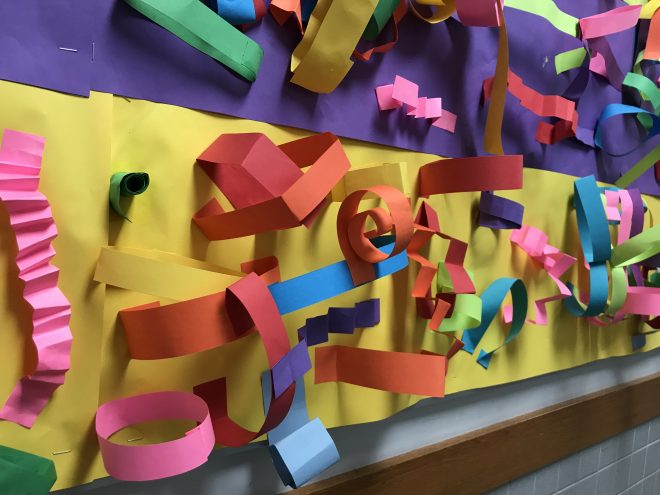 Kindergarten artists have been learning about lines in the art room and have been making lines out of different materials!
They began by learning the names of different types of lines and practiced drawing them with crayons.
Then they made different lines with clay.
They created their line sculptures with paper and glue.
Now they have used paint to paint their lines on paper! Later we will learn about color mixing and will paint with new colors around these lines.