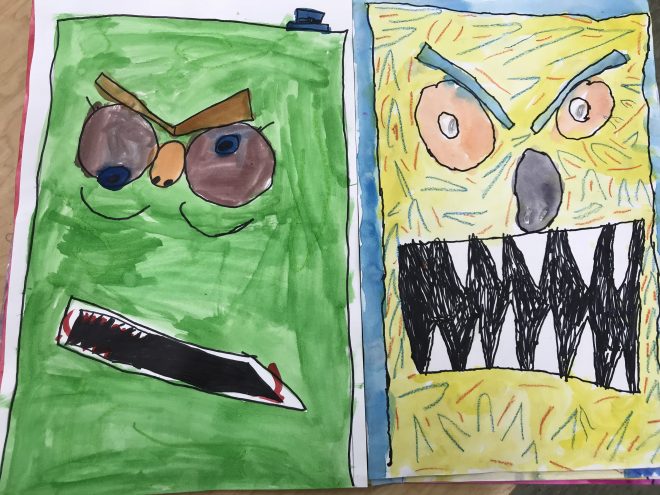 Second grade artists read a book that showed an angry monster. Then they practiced drawing different facial expressions by changing parts of the face like the eyebrows, mouth, and eyes.
They chose one expression and drew their monster showing that expression.
Then we talked about the difference between real texture and implied texture. Every artist chose an implied texture to show on their monster and then painted.