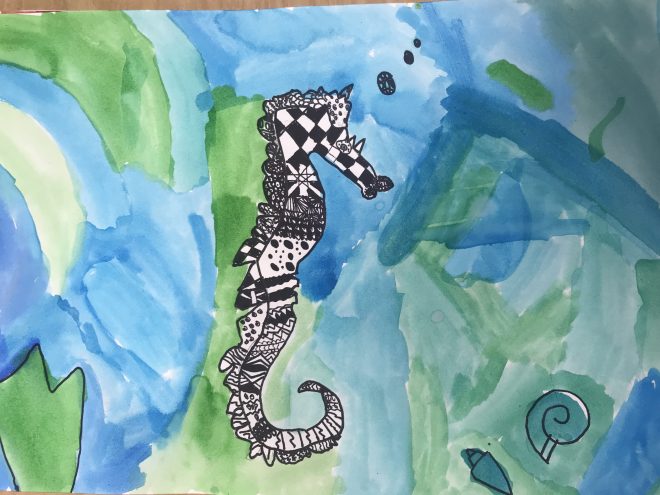 Fourth grade artists have been learning about Zentagles, line variation, emphasis, and analogous colors in the art room!
They drew an animal, or insect, and filled it with ten or more different Zentangle designs, focusing on pattern and line variation.
Then they painted their backgrounds with analogous color watercolor paints.