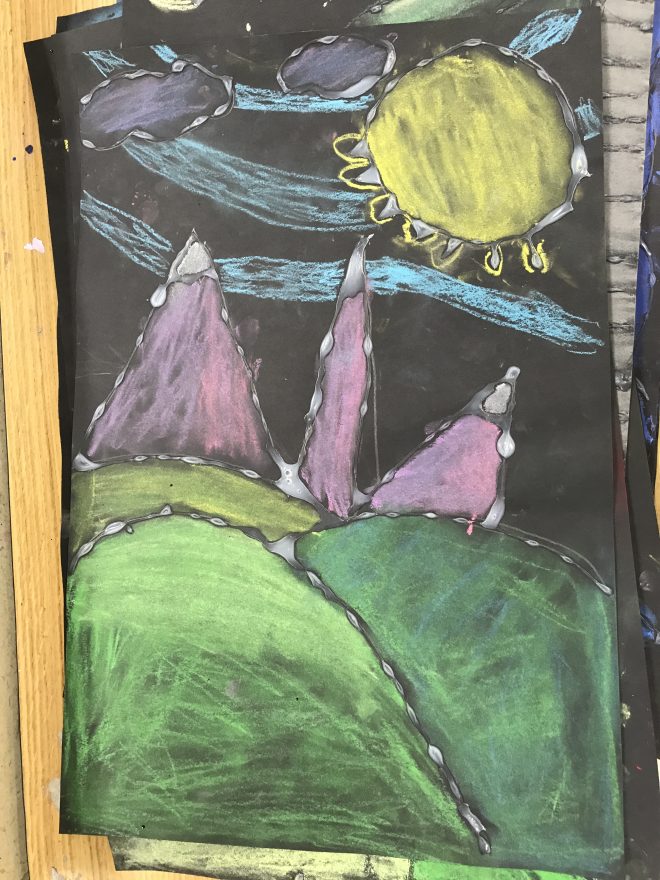 First and second grade artists in Mrs. Salami's class created chalk landscapes for their last project of the school year.
We began by looking at and learning about landscapes.  Each artist chose an environment to show in their landscape and drew with pencil first, then glue.  Because we were drawing with glue, everyone had to keep their shapes fairly large with not as much detail.
When the glue was dry, they colored in the spaces with chalk.  We looked at some landscape artworks that looked very realistic and others where the artist had used something from their imagination.  We got to choose which way we wanted to color our landscapes.