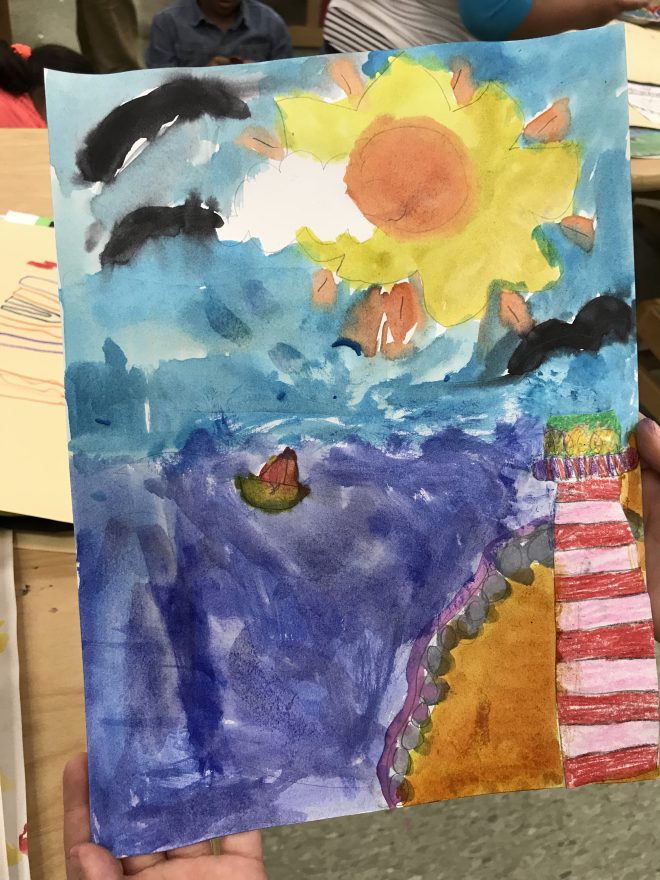 With the last class before the end of the school year, second grade artists created a quick Michigan lighthouse painting.
We looked at some images of light houses in Michigan and many of our artists have seen them before!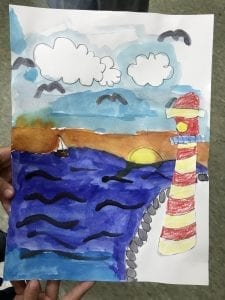 Everyone painted their own background and while that was drying, drew and cut out a lighthouse.  They glued the lighthouse down when the background was dry enough.