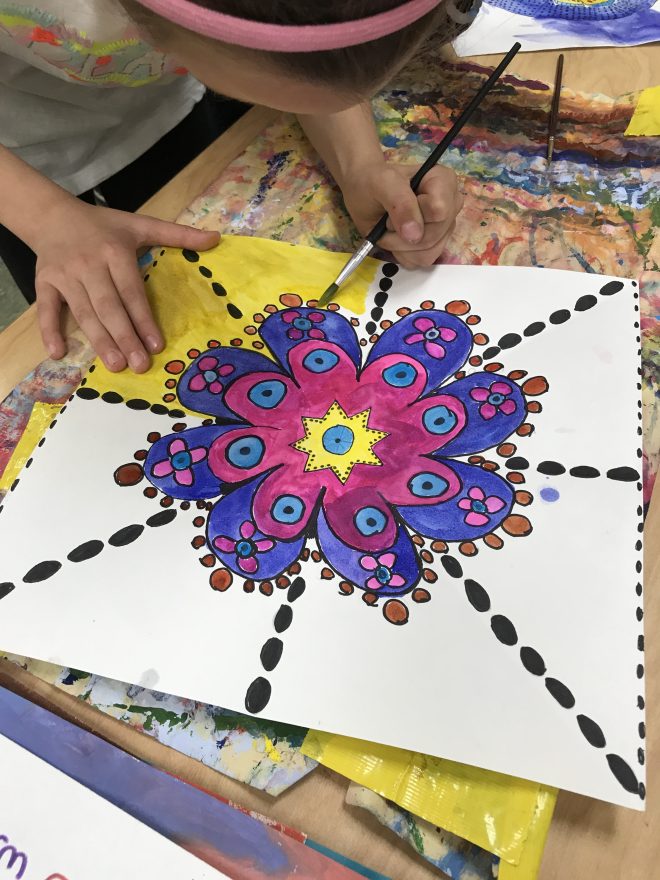 Fourth grade artists drew and painted their own mandalas!
We began by learning about mandalas and about radial symmetry.  Each artist began their drawing by drawing at least four lines of symmetry that went around a circle.
Then they added shapes and lines to show radial symmetry by drawing the same design in each part of their mandala.  They colored or painted when they were done, making sure to also have their colors be symmetrical.