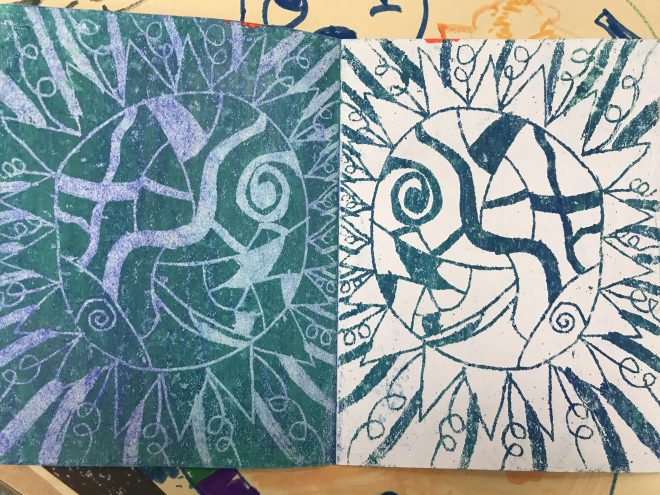 One fourth grade class was ahead of schedule and was able to create a crayon-transfer drawing during one art class.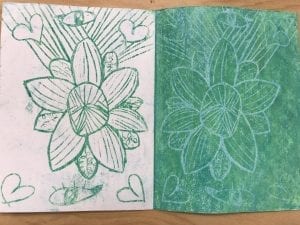 They got their papers ready by coloring with chalk and then crayon on top of the chalk on one half of their paper.
Then they used a sharp pencil to draw a design that would transfer the crayon from one side of the paper to the other, revealing the chalk underneath it on one side.
This was a good introduction to symmetry before we started our mandalas.