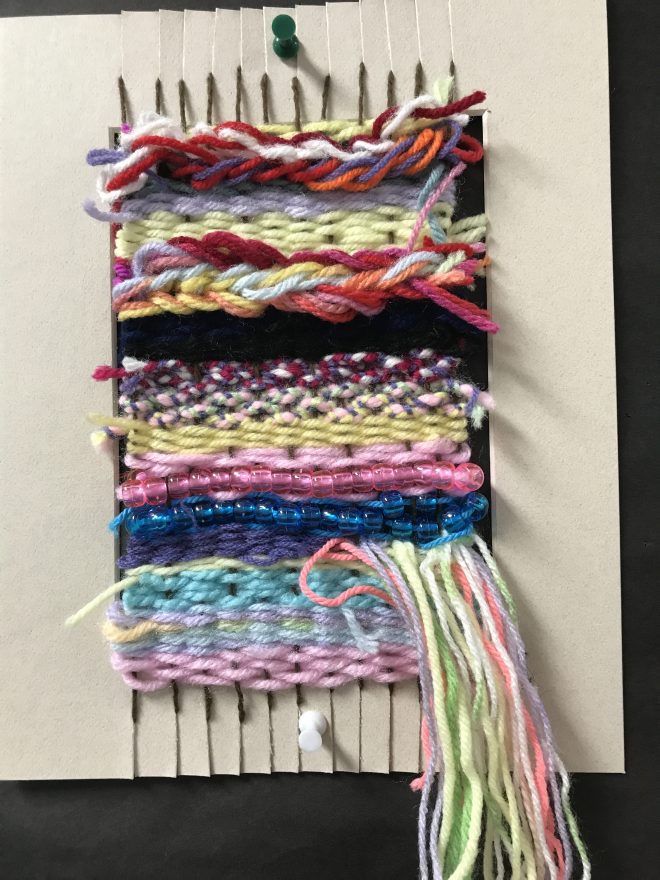 Fifth grade artists did some weaving this year, too!
They turned a piece of a frame matt into a loom by measuring and cutting notches on each side and adding a warp string.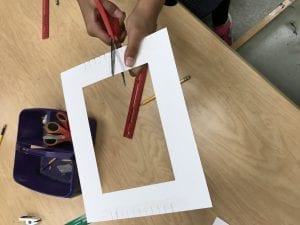 They learned how to add shapes and fringe and some artists learned a soumak stitch.  They were all able to use these different weaving techniques in a creative way to make their own unique weaving! Some artists even came up with their own ideas like weaving in braided yarn, ribbons, and beads.