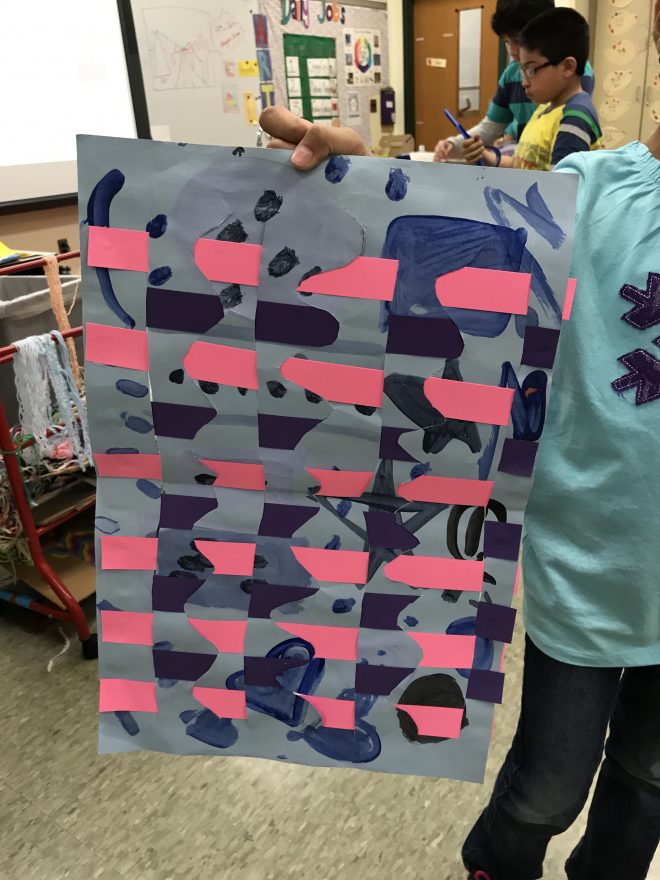 First grade artists have been practicing weaving with paper!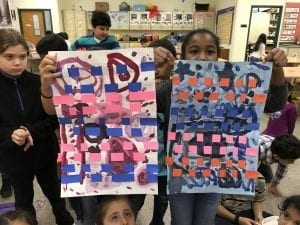 They began by learning a little about tints and shades and exploring what happens when you mix black with a color (a shade) or white with a color (a tint).
Then they turned their tints and shades painting into a loom.
They used strips of paper to weave on their loom by following an over-under pattern.