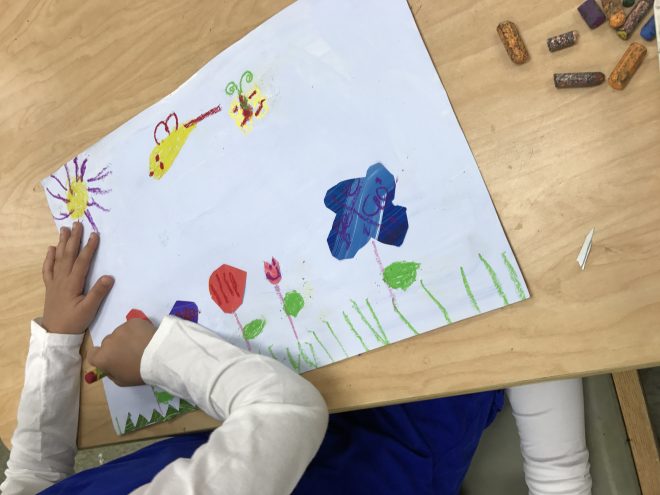 Kindergarten artists have finished making a spring time collage!
We looked outside and at pictures of springtime in Michigan and noticed all of the flowers growing, more insects and animals outside, and green leaves and grass.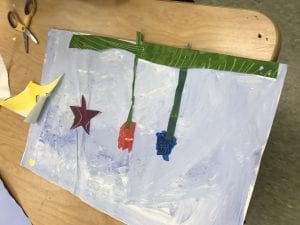 After painting a sky paper, everyone painted a different colored textured paper that they could share to make the parts of their collage.
They cut and glued different shapes together to show the things we see in the spring! Some artists used oil pastels to add other details to the collages.