Third grade artists have finished their tree weaving!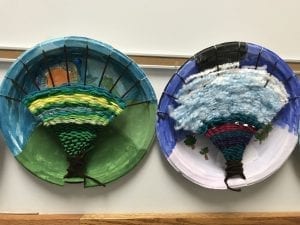 We began this project by learning about landscapes and painting a landscape on a paper plate.  Each artist used details to show a particular season and a particular time of day/night.
After painting the landscapes, everyone had to turn their plate into a loom.  A loom is something you weave on and holds your warp strings in place.
Then everyone began weaving! Each artist chose colors that would be in a tree during the season that they chose.