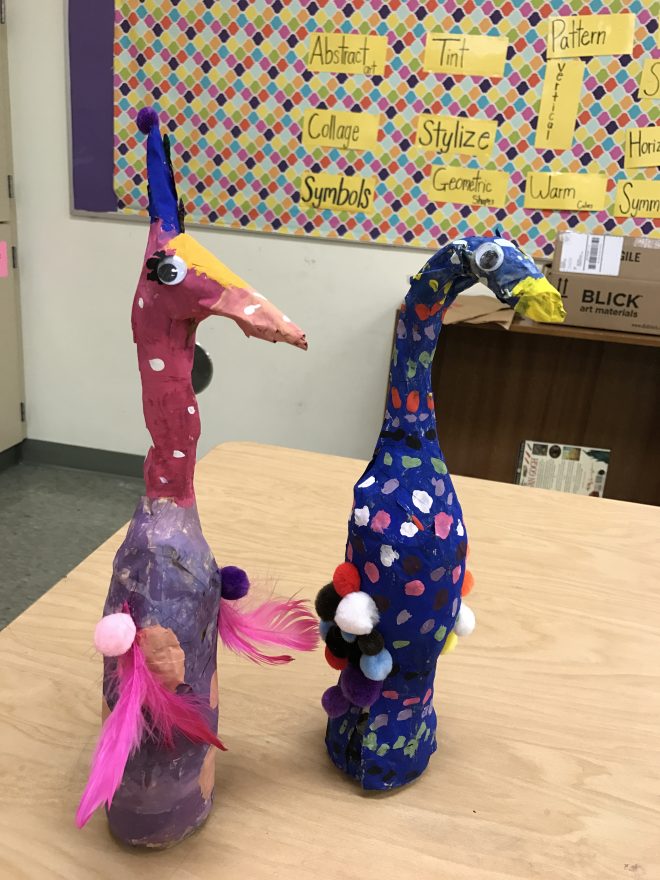 Third grade artists looked at the sculptures of Barbara Kobylinska for inspiration for their latest artwork.
Each artist began by planning what they wanted their sculpture to look like by making a drawing to show the shape, colors, and designs they wanted to use.
Then they used recycled materials to create the form and used paper mache to cover it.
They painted their sculptures to match their plans and the last step was to add any extra details like eyes, feathers, paper, or sequins.