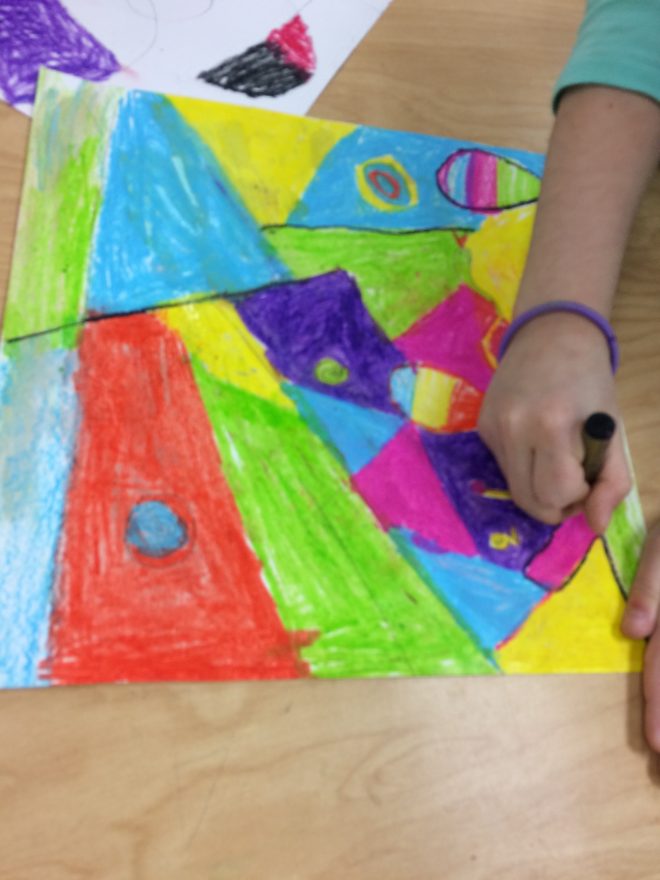 Second grade artists have been learning about abstract art and analogous colors.
They began by drawing an abstract design using lines that overlapped to make organic shapes.
Then they added two analogous colors inside of each shape.  Analogous colors are colors that are next to each other on the color wheel; we learned that these colors mix and blend well together.
We used water and watercolor crayons to blend the colors inside of each shape.