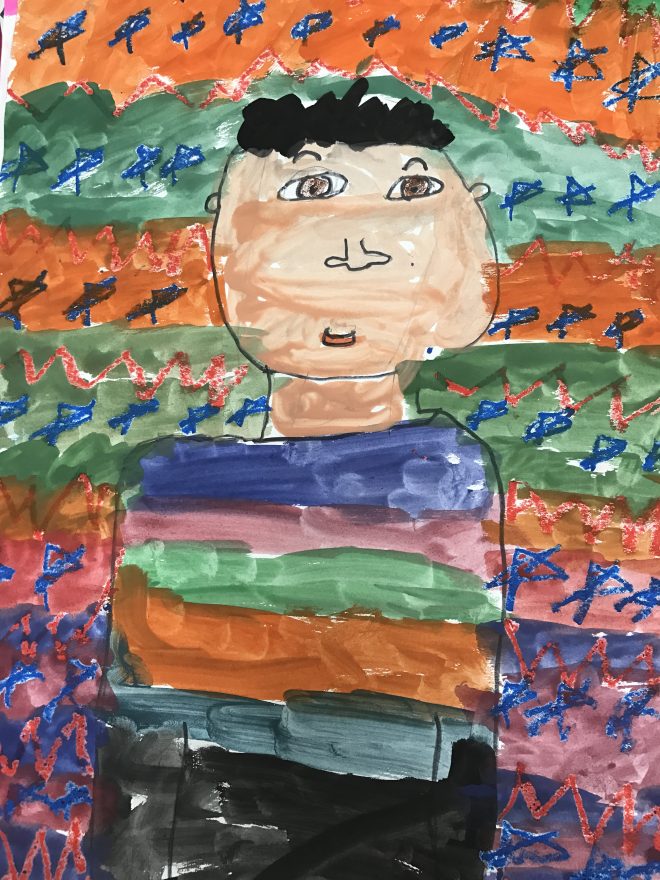 Second grade artists have been learning about how to create a self-portrait!
We began by learning about some of the "rules" of our faces and drew them with black marker. Everyone tried their best to match the details of their own face in their drawing.
Then each artist used oil pastels to create a pattern with repeating colors, lines, or shapes in the background.
Then paint was added to the self portraits and the backgrounds.