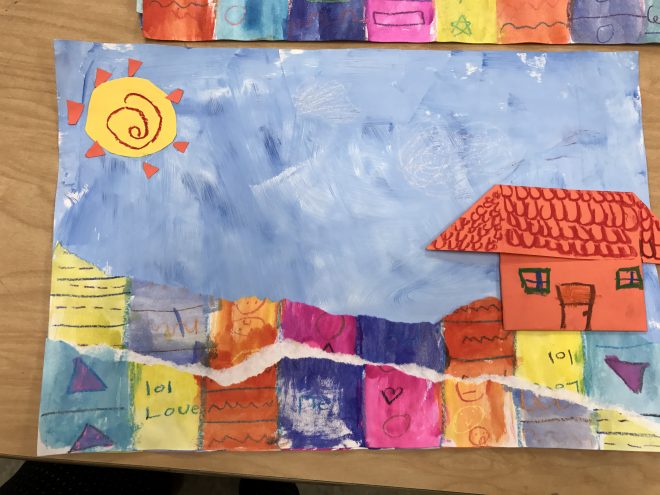 First grade artists looked at the pattern-filled artwork of Kerry Ambrosino for inspiration for their latest art pieces.
They began by folding a paper and drawing 8 different patterns in each section.  Then they used watercolor paints to paint over each pattern.
Next, each artist created a painted sky by mixing blue and white to make a TINT of blue.  We used sponge brushes to paint the sky so some students chose to wipe with the brush to show a clear sky, and others tapped to show clouds in the sky.
Then each artist ripped their patterned paper to create a bumpy ground with patterns, similar to the patterned grounds of artist Kerry Ambrosino.  A sun was added with construction paper and artists could choose where in the sky they wanted to put their sun, which would determine if it was a circle or semi-circle. Patterns were also added to the suns.
The last step was to create an origami house by folding paper and then gluing it to the ground of the collage.