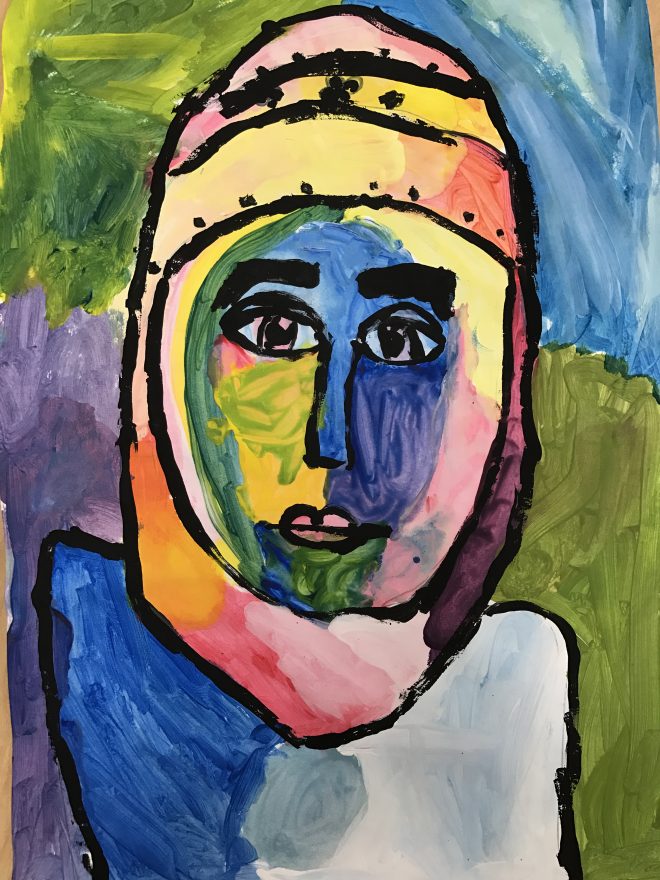 Fourth grade artists each created a self-portrait using a Fauvist style.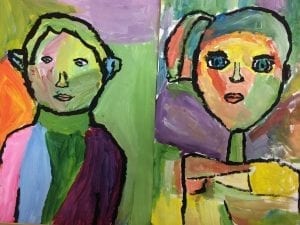 We looked at artwork that is a part of the Fauvism movement and noticed how they used bright colors and had expressive brushstrokes.
Each artist began by drawing themselves using what we learned about facial proportions.
Then they painted their face using many colors and expressive lines.
They added black to facial features so that they would show their faces better and a colorful background.