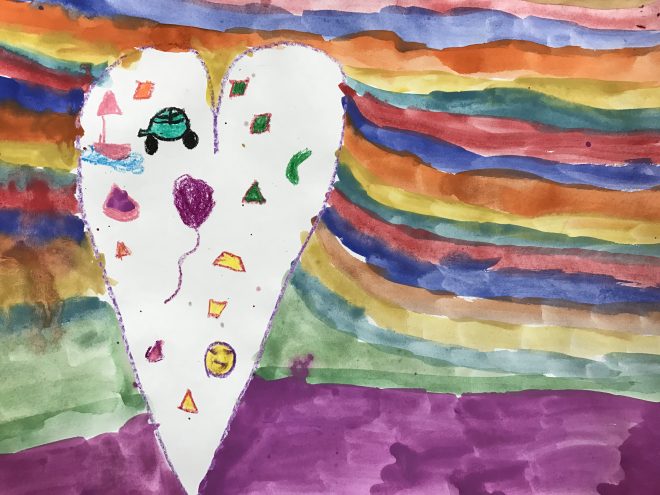 While learning about SHAPE, an element of art, Kindergarten artists created drawings, collages, and paintings.
They drew a train made out of different shapes during one art class.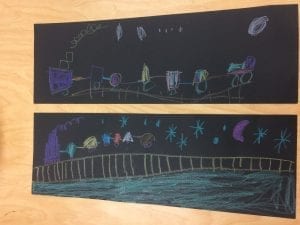 They created robots out of shapes that they cut and glued during another class.
We read the book "The Shape of my Heart" during another class and drew shapes inside of a heart and painted them.