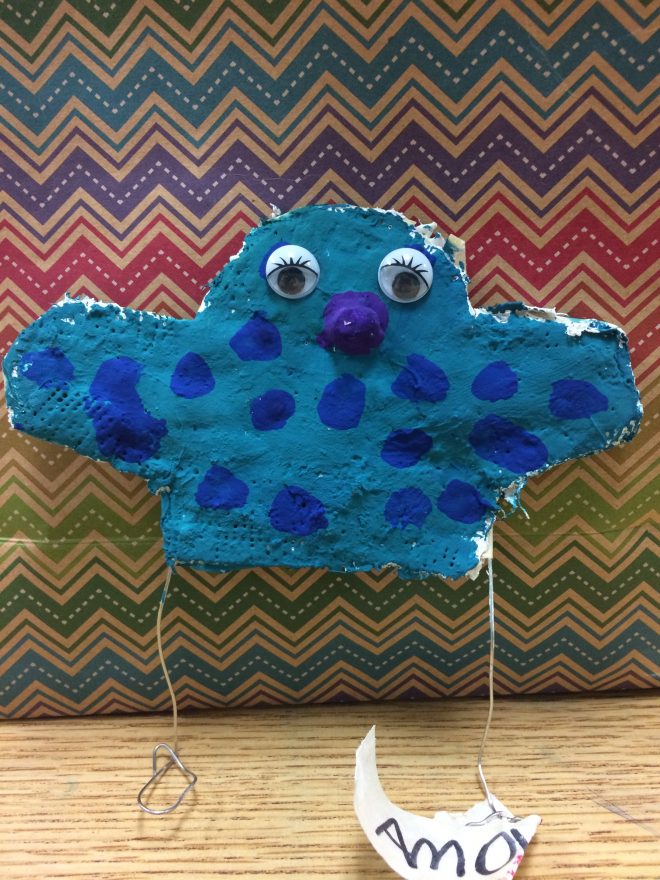 First and second grade artists in Mrs. Salami's class made bird sculptures!
They began by bending wire to make a bird's body and wings and covered it in tape.
Then they covered their armature in plaster strips.
Once dry, they painted their birds using analogous colors, or colors next to each other on the color wheel.  They also had the option of adding googly-eyes.