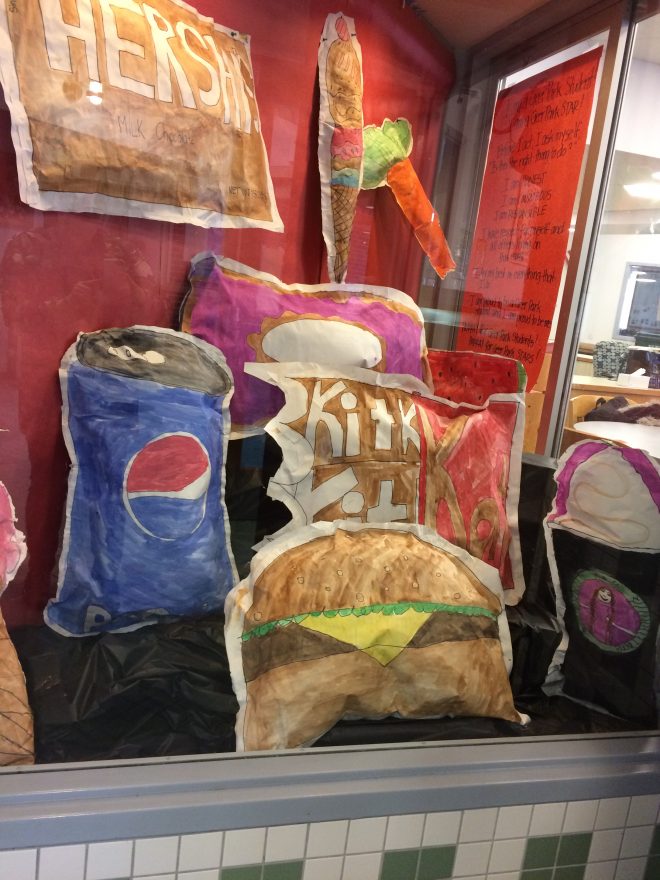 Fourth grade artists have been learning about the Pop artist Claes Oldenburg and his soft sculptures.
Each artist chose a food that they thought was popular or common in their community.
They drew it as large as they could, twice, so that their sculpture had a front and a back.
They painted their papers and then glued them together and stuffed them so that they became 3-D.