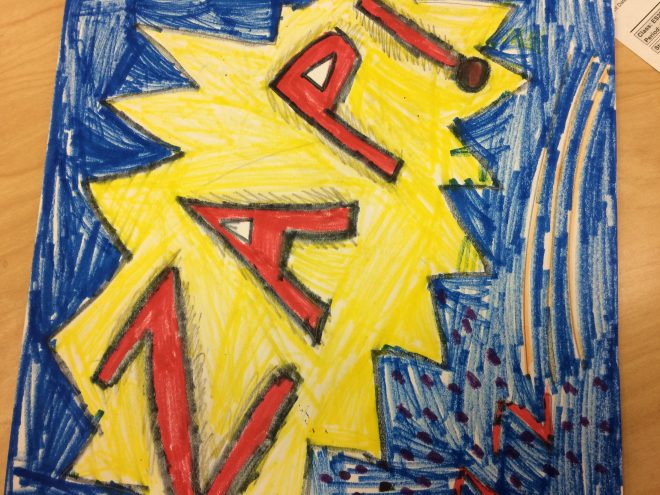 Third grade artists looked at some of the word art of Roy Lichtenstein.
Each artist wrote a word that expresses a sound for the subject matter of their artwork.
Then they added shapes around the words that were similar to those used in comics.
While adding color with markers, they chose at least one area to add Ben-Day Dots.