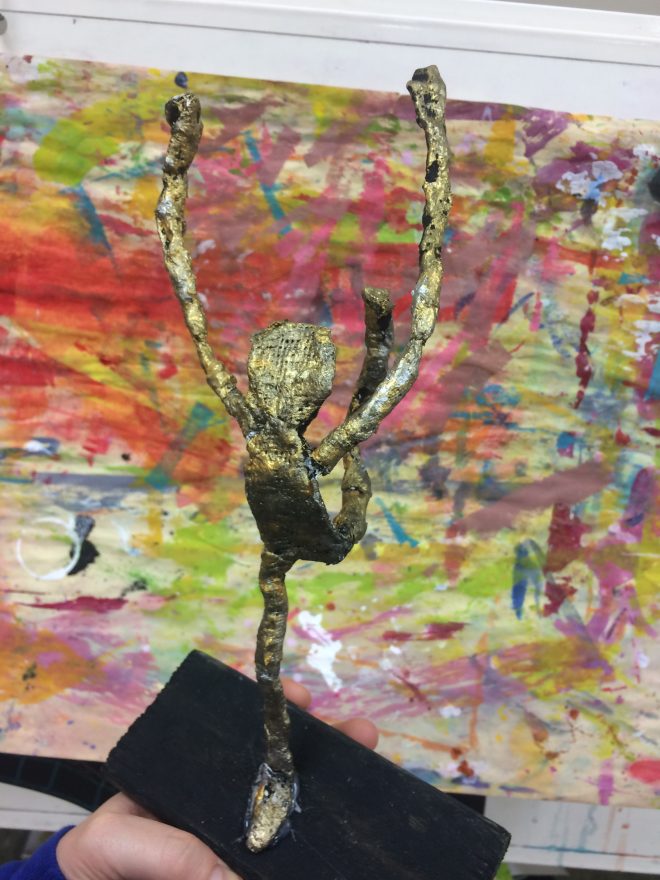 Fifth grade artists learned about showing movement in artwork, sculpture, and the artist Alberto Giacometti.
They began by posing and creating gesture drawings of each other.  The gesture drawings were quick drawings to show what the body is doing as it is moving and does not include any details.
They chose one of their gesture drawings to turn into a sculpture using wire, tape, and  plaster.
They painted their sculptures one or two colors to show a metallic appearance, like Giacometti's sculptures.  This way the movement was the emphasis of their sculpture, not the details (just like in the gesture drawings).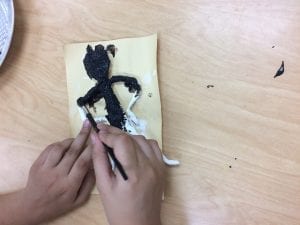 The last step was to glue their sculpture to a wooden base.