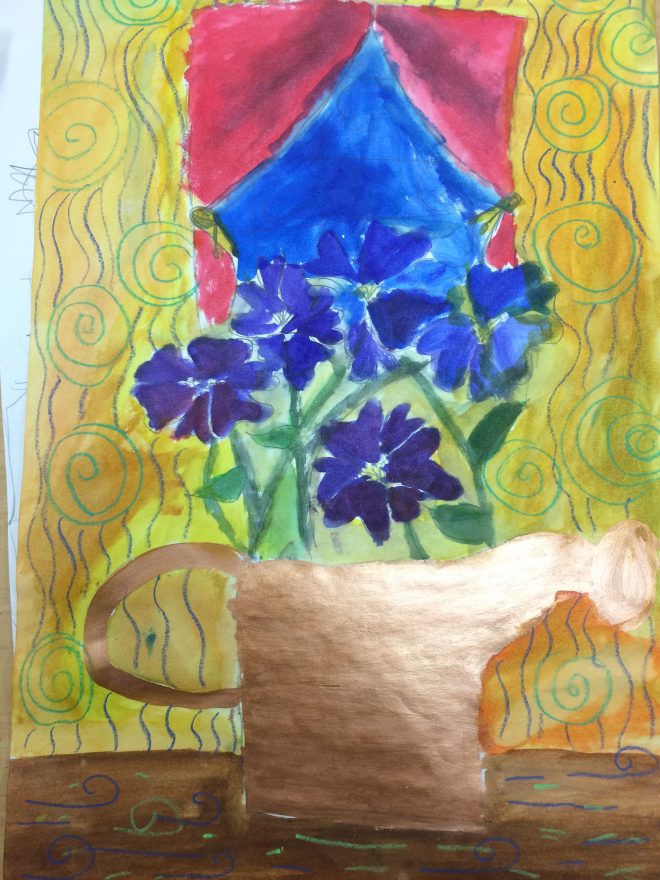 Third grade artists learned about still lifes in the art room!
A still life is when an artist draws or paints objects that are right in front of them (things that stand still and are in "real life" so the artist can see all of the details).
Third grade artists looked at Vincent Van Gogh's sunflower still life and then created a flower still life of their own with flowers in the art room.
First they drew their still life and paid careful attention to the details that were on their flowers.
Then they painted with tempera and watercolor paints and added texture details with crayons on top.