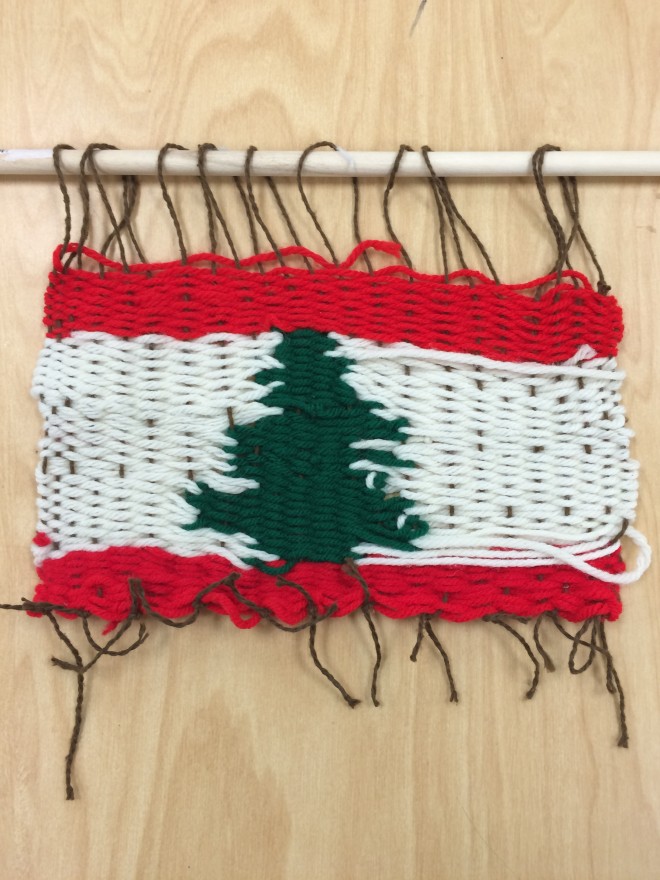 Fifth grade artists have been busy weaving in the art room!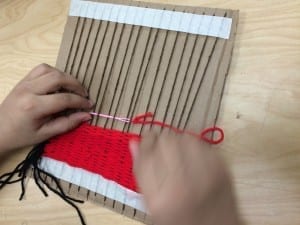 They started by making a loom from recycled cardboard.  They had to measure, cut, and add a warp string. The warp strings are the strings that are vertical and help to hold the weaving together.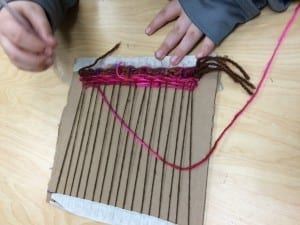 Then artists began weaving by following an under, over, pattern with their yarn.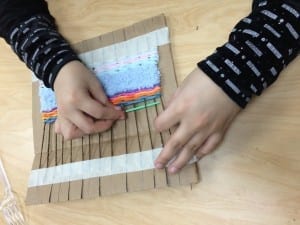 After they were comfortable weaving, they learned how to weave shapes and add fringe.
They finished their weavings based on their design sketches and took them off of their looms when they were done.