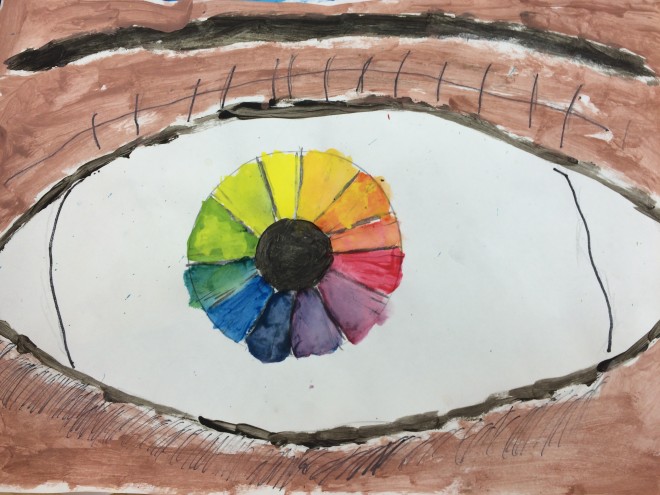 Fourth grade artists each created their own color wheel with paint in the art room!  But instead of a typical color wheel, they used their creativity to change something into a color wheel.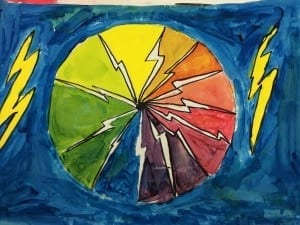 Artists drew something round and divided it into 12 sections.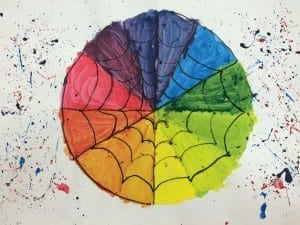 They started by painting the primary colors, red, yellow, and blue.
They were only given the primary colors to use, so they had to mix two primary colors together to create the secondary colors, purple, orange, and green.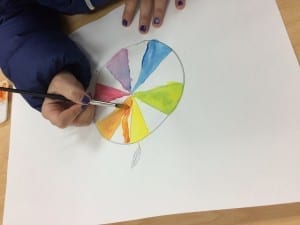 Then they had to mix tertiary colors by mixing a primary with a secondary that they had mixed.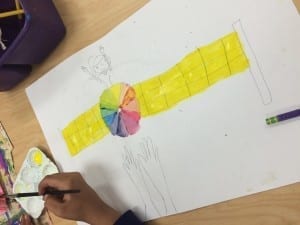 The last step was to paint the background.