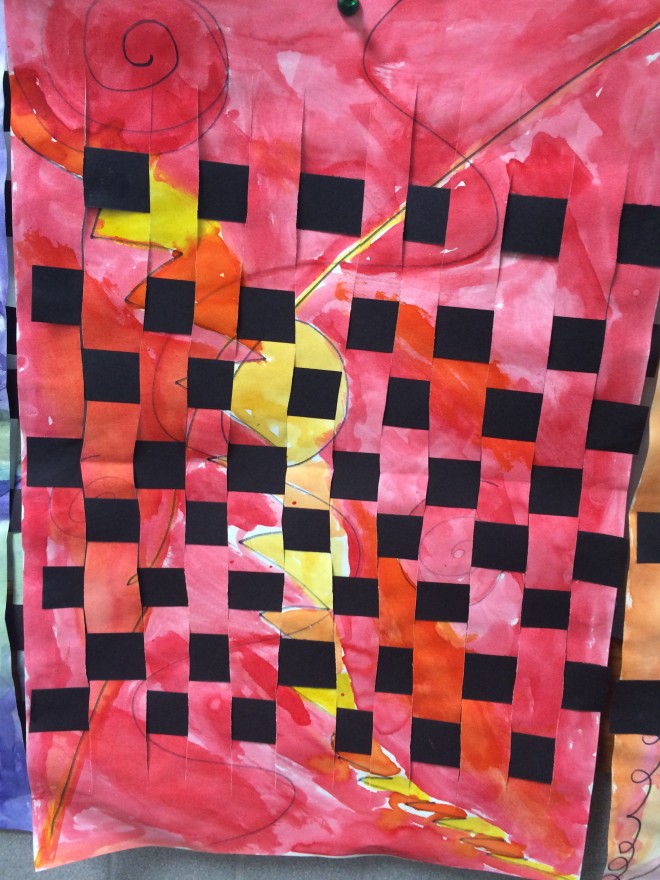 First grade artists have been weaving with paper!
They began by learning about abstract art and drawing and painting an abstract design during one art class.  They reviewed warm and cool color families by using only warm colors or only cool colors in their painting.
Then they measured and cut their paper to turn it into a loom! A loom is something you weave on.
Last, they took black paper strips and created an over, under pattern with the loom to weave.