Second grade artists have created flower collages in the art room!
We looked at the parts of a flower and the job of each part.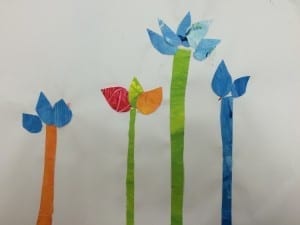 Artists used painted papers they had made while learning about texture to cut out their stems, leaves, and, petals.
All of the pieces were glued down to a paper to make a collage.