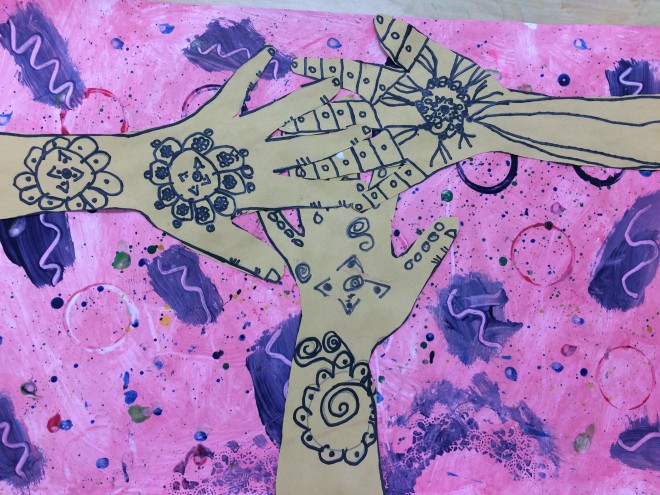 Second grade artists in Mrs. Beydoun's class are studying the country of India! In art class, each artist has been working on their own henna designs.
Each artist traced their hands and then used a combination of shapes and lines to create their own unique henna designs.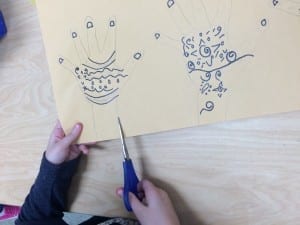 In class, we looked at different henna designs from India and learned about some of the Indian traditions with henna.