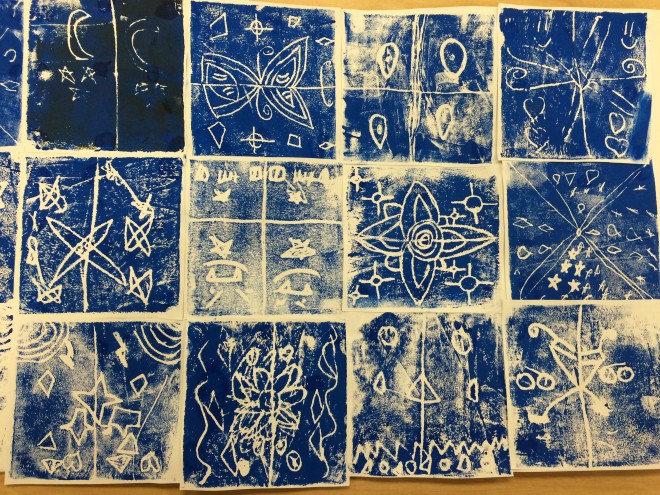 Second grade artists in Mrs. Davidson's class have been learning about the country of Morocco in class.  They looked at Moroccan tiles in the art room.
Each artist created their own tile design that was symmetrical.
Then, they carved their design onto a piece of Styrofoam using a pencil.
They used ink and a brayer to create prints of their styrofoam.  This is called printmaking!