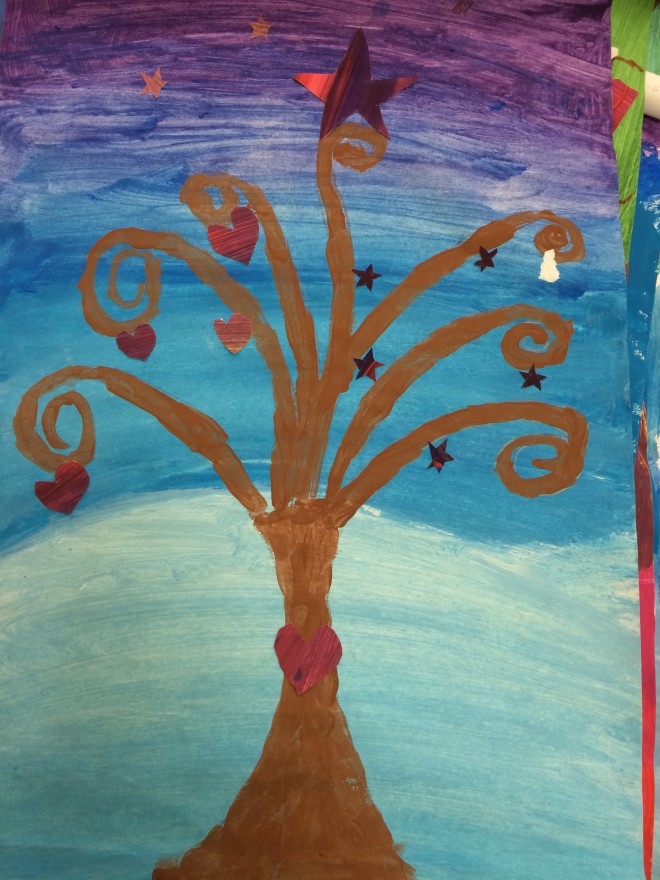 Fourth grade artists started this art project by blending warm or cool colors of paint to create a sky.  A ground was painted below the sky to show grass or snow.
Then artists looked at the painting "The Tree of Life" by Gustav Klimt.
Artists were inspired by the swirly tops of the tree and painted their own on top of their sky painting.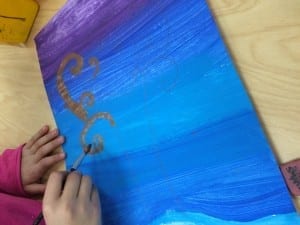 Then each artist decided what kind of tree they wanted to show.  They cut and glued shapes to show what kind of tree they chose.