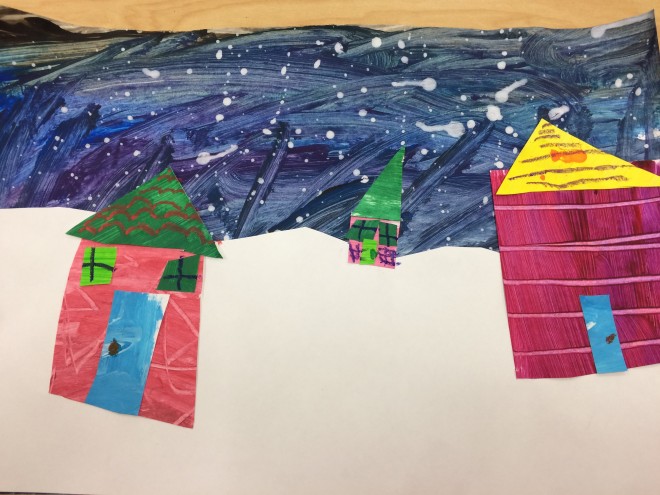 Kindergarten artists created winter collages using painted papers.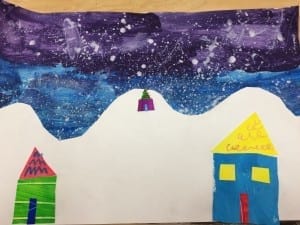 They began by painting a night sky.  Some artists chose to add stars or snow.
Then they painted papers and gave them different textures to look bumpy or smooth or rough.
We learned about foreground and background in art class.  Artists tried to show that some houses were far away by making them smaller and higher up on the ground line. Houses that are in the foreground were made bigger and put lower on the paper.