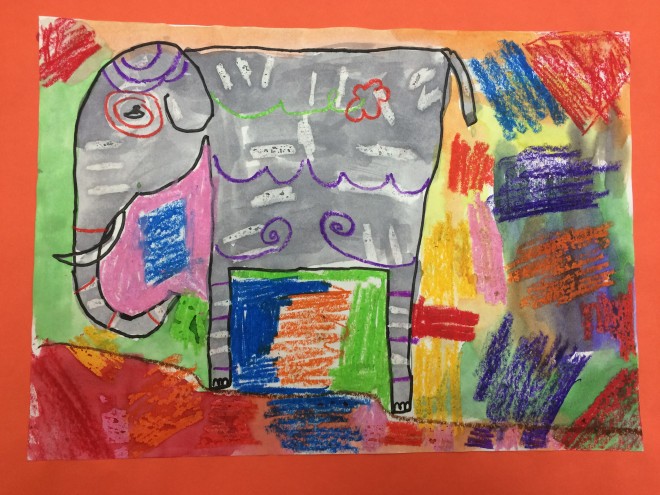 The second grade artists in Mrs. Beydoun's class have been studying the country of India in their classroom.  In the art room, artists looked at the elephants from India and how they are decorated during festivals and holidays. We learned how the elephant can represent wisdom in India and that elephants have very good memories!
Each artist drew an elephant and decorated it with oil pastels.
Then watercolor paints were used to add the elephant's gray color.
Artists looked at images and read about the Indian Holi festival. Colorful oil pastels and watercolor paints were added to the background to show the colors of the Holi festival.