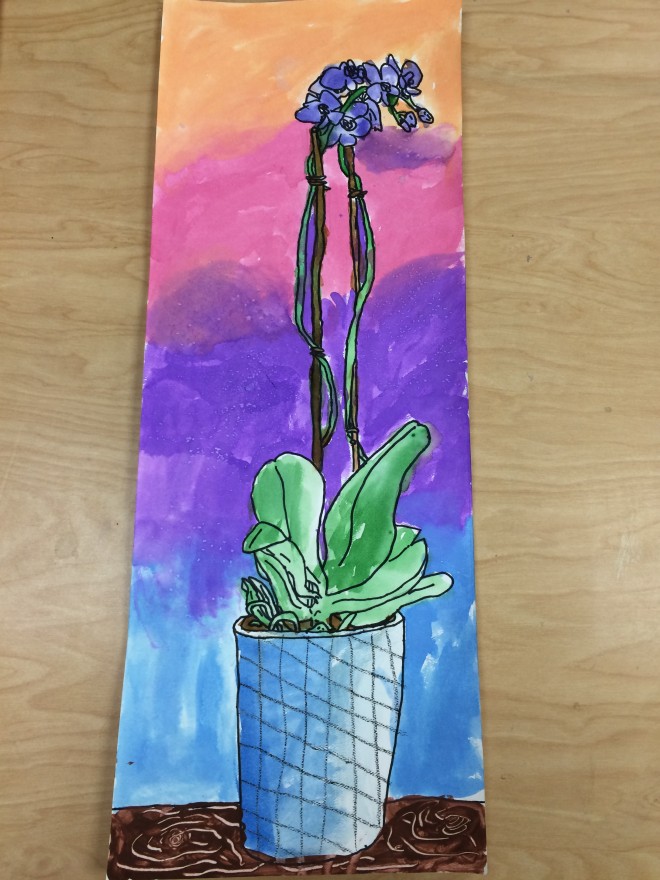 Fifth grade artists are learning about still lifes and used this art project to practice drawing objects that are in front of them.
Everyone used their "artists' eyes" and drew what they saw on their orchid plant.
Then a wet-on-wet technique was used with watercolor paints in the background. Some artists chose to sprinkle salt in the background for a different effect.
Artists showed a wood texture on the table with tempera paint.
A wet-on-dry technique was used to paint the flowers, stem, and leaves.
A watercolor resist was used for the vase with oil pastels.