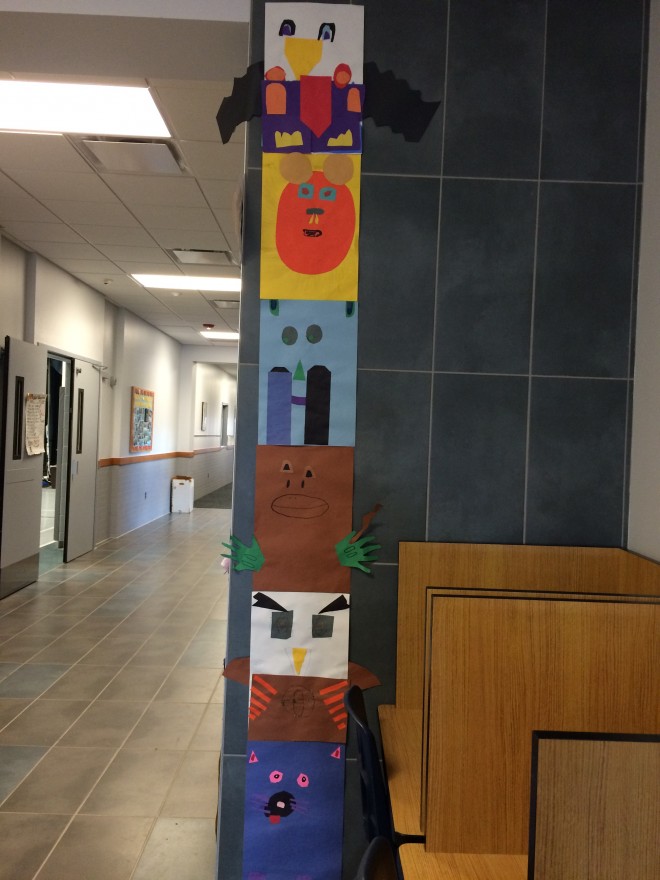 Third grade artists learned a Native American song in music class and created totem poles in art class!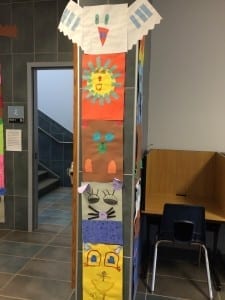 First students looked at Native American totem poles and learned how some totem poles were used to tell stories.
Each artists created one animal using collage techniques.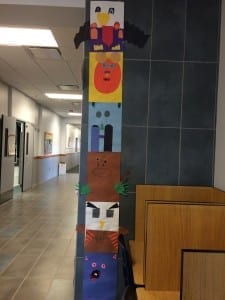 The pieces were added together to create a totem pole!