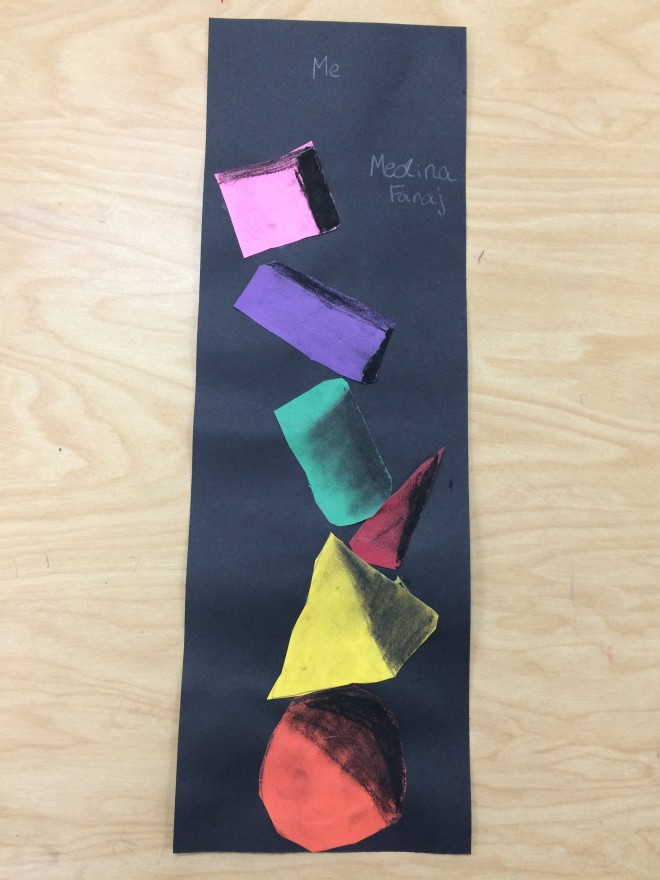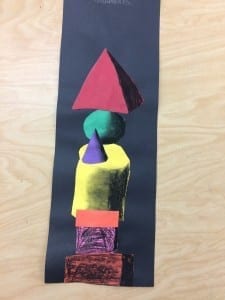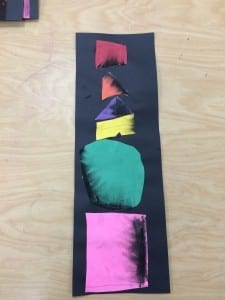 Second grade artists were learning about 3-D shapes in their classrooms and learned how to draw and shade six of the 3-D shapes in art class!
First we practiced labeling and sketching the 3-D shapes, or forms.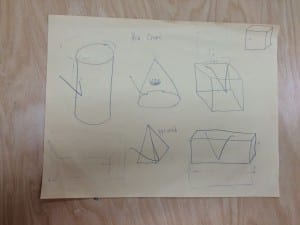 Next each artist drew one form on a different colored paper.
Chalk was used to add a shadow to one side of the form; this helps to make the shape look 3-D.