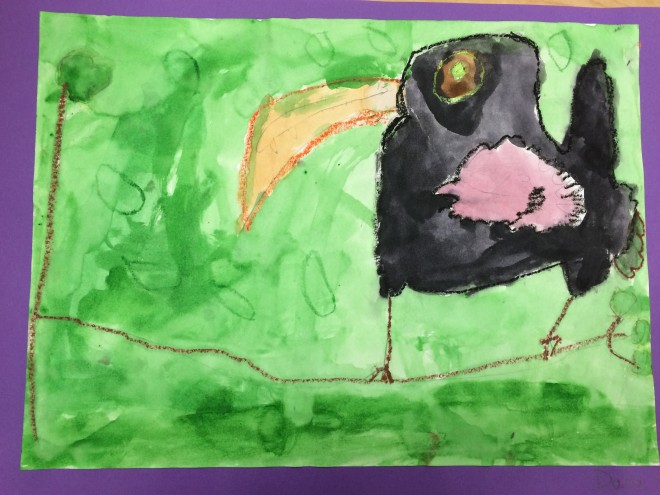 First grade artists looked at the toucan bird that lives in Ecuador where it is warm and humid.  First grade students have also been learning a song from Ecuador in music class!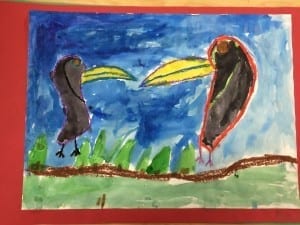 The first step was to draw the toucan bird with pencils and trace the pencil lines with oil pastels.
Next artists painted with watercolor paints.
Many artists added leaves behind their toucan to show that the bird was up in the trees.