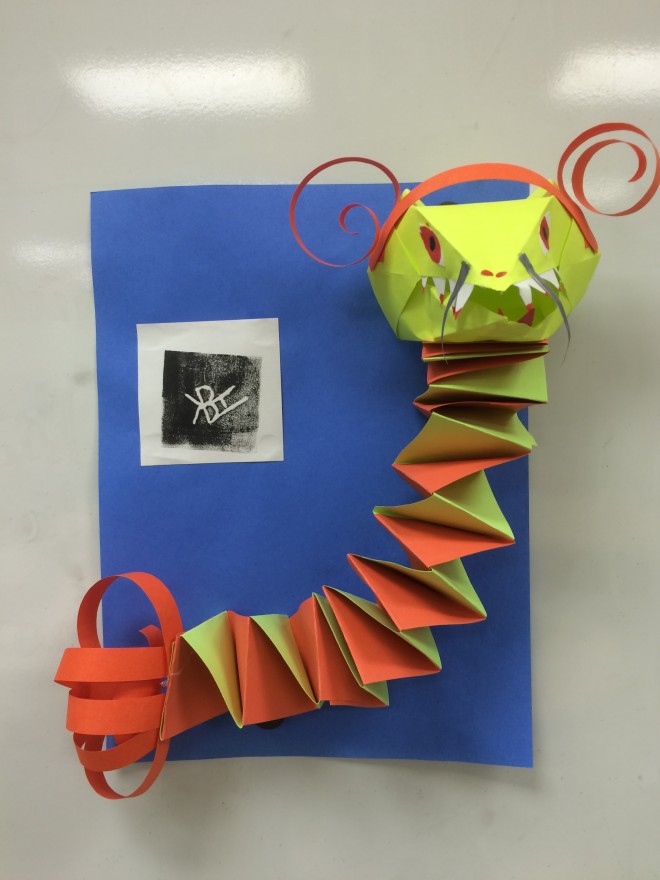 In preparation for the Chinese New Year (on February 8th this year), fifth grade artists have made Chinese New Year dragons!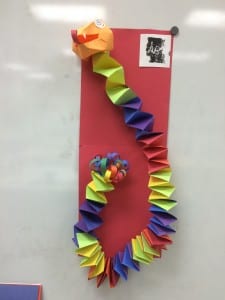 They started by watching a video of a Dragon Dance and learned about the meaning and significance. Then they created an origami dragon head.  Origami is the art of paper folding, and originated in Japan.
Next, a body was added, using another folding technique.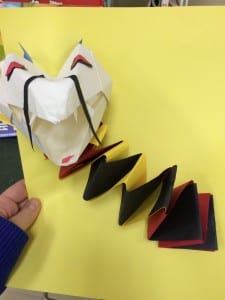 Then students added details to their dragons to make them unique and interesting looking.
The last step was to add paper behind the dragon and to print their chops.